Helios Aragón aspires to transform region into European hydrogen hub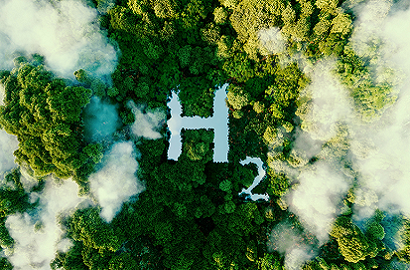 10 January 2023
The Spanish-British company will make use of two licenses to extract underground natural gas reserves
The Helios Aragón project to extract pure hydrogen from underground reserves in the province of Huesca is still progressing a year and a half after the Spanish-British company signed a Memorandum of Understanding with the regional government. This is according to a news story published in several media in which the spokesman for political party Partido Aragonés Regionalista (PAR) and Monzón City Councillor, Jesús Guerrero, talk of expected investments totalling 900 million euros.
According to their statements, gas extraction will start in 2028, creating 400 highly-skilled jobs and a further 1,500 indirect jobs. The project will consist of exploring and drilling to extract natural hydrogen and helium in the towns of Barbastro and Monzón in Huesca, across a total area of 89,536 hectares.
A rare gas
This deposit was discovered in the 1970s in an old exploration well containing samples of pure hydrogen at a depth of 3,600 metres. Scientists did not know that hydrogen accumulations could occur in nature. This is actually a very rare gas in nature which can, however, accumulate over long periods (in geological terms) under land whose subsoil is well sealed from leakage of light elements, such as hydrogen and helium.
Helios Aragón was issued both exploration licenses on 1 June 2020 for a period of six years. Their geological and geophysical data suggest the existence of a rocky saline layer in the subsoil. This suggests that there may be a hydrogen and helium deposit in both areas, where the gas has been unable to migrate to the surface. The company expects to extract natural hydrogen at competitive prices. It may incidentally be able to extract helium for local use and even for distribution in Europe.
Green hydrogen storage
In the future, the deposit may also be used to store locally produced green hydrogen. According to the company, the European Union expects demand for hydrogen to increase sevenfold in the coming years as an alternative to fossil fuels. Spain alone already consumes 500,000 tonnes of hydrogen per year, although most of this is still produced from unsustainable sources.
In August 2021, Helios Aragón and the regional government signed a Memorandum of Understanding in which the executive committed to a strategy of positioning the autonomous region as a potential European hydrogen and global logistics hub. The document underlines the Helios project's ability to drive low-cost hydrogen production with low carbon content and to boost the Spanish hydrogen economy, its potential to accelerate the roll-out of the hydrogen sector in Europe and its North African connection.