Knok Healthcare is recognized as one of the most innovative projects
20 February 2018
In 2017, it was selected by Rising Startup Spain and has been acknowledged by Wired magazine
Wired included the Portuguese startup Knok Healthcare in its list of the ten most innovative projects worldwide for its capacity to revolutionize health-related services. Knok is an application through which patients can choose a doctor, who makes a home visit or conference call to offer assistance, depending on the case.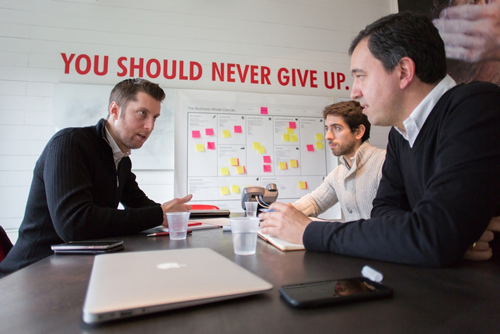 Knok Healthcare was one of the companies chosen by Rising Startup Spain 2017, a program of ICEX-Invest in Spain, to attract international talent and innovative business models that contribute to enriching the Spanish entrepreneurial fabric.
Rising Startup Spain provides each selected company with visas, free workspace in Madrid and Barcelona, specialized mentoring adapted to its needs, and financial aid of 10,000 euros, as well as visibility in specialized media to publicize its project in Spain.
12,000 users
The application already has 12,000 users in Portugal, with 95% of the visits given the highest score. Its formula for finding a doctor easily, quickly and in a practical manner combines technological development with participating experts, who are displayed on a map for patients to select based on nearness. The doctor's CV and ratings given by other patients are also viewable.
Thanks to the recognition obtained by the Rising Startup Spain program, this Portuguese startup is expanding in Spain and is already the only app in this sector that provides coverage for the entire Iberian Peninsula. Though it encompasses the general population, it specifically targets children, elderly, and persons with a chronic illness.