Volkswagen Navarra to construct the new T-Cross
24 July 2018
The plant will receive investment of €1 billion until 2019 and the workforce will grow by 10 %
Volkswagen's new compact SUV will be manufactured in the German multinational's plant in Navarre. The car is the T-Cross, the Volkswagen brand's bid to expand in the segment of the market that is growing most in Europe. In fact, the company's studies indicate that demand for this type of vehicle will double over the next ten years. The new model will also be exported to China and South America.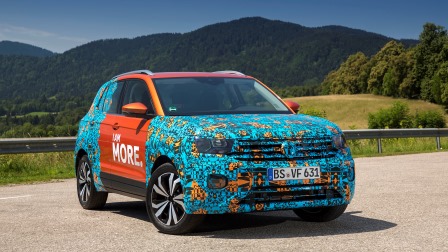 Andreas Tostmann, member of Volkswagen's Board of Management and Head of Production & Logistics, confirmed this news, which reinforces the future of the plant. For the first time, the Navarre plant will be producing a second vehicle, in addition to the Polo it has been making since 1984 and whose new generation was launched at the end of last year. Recently, as reported by Invest in Spain in April, this latest generation was chosen as World Urban Car of the year at the New York Auto Show.
Increased production
The increase in the workload will involve a growth in production volumes from 244,000 units a year in 2017 to 350,000. The workforce is being increased by up to 10% to meet this growth. In addition, the Volkswagen Group will invest around €1 billion in the plant for the production of the two models.
According to Tostmann, "with the production of the new T-Cross in Navarre we are again using the flexibility and advantages of our worldwide production network. That's how we are increasing productivity and ensuring quality on the highest level for our customers."
Emilio Sáenz, President of Volkswagen Navarra says: "We very much welcome the production of a second model in Navarra. We are very proud to contribute with our experience to manufacture the T-Cross, a SUV with advanced solutions and technologies more common in higher class vehicles, which is going to satisfy the demands and requirements of our customers."