Sigit Automotive expands its factory in Calatayud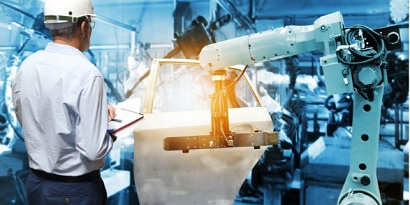 03 June 2019
It has invested 12 million euros and plans to double the size of its workforce within a year
The auxiliary car company Sigit Automotive has invested 12 million euros in expanding its factory in Calatayud (Zaragoza) in order to respond to new contracts. The company, which originated in Italy, specializes in plastic injection for various Volkswagen vehicles and its Audi and Seat brands. Its current production goes its entirety to the German group's plants in Pamplona and Martorell (Barcelona).
Part of the 12 million euro investment will be spent on building new facilities, divided into three plants for use in production and storage of raw materials and finished product. This area covers 10,000 m² and is located on a 30,000 m site in the Cuadras de Esteras industrial park.
The new Seat León
The expansion became necessary after Sigit signed a contract with Seat for the new León, which exceeded the capacity of the plant in the La Charluca industrial park, located 4 km from the new plant and which will serve as a complement to the new facilities. The other part of the investment is intended for the purchase of new machinery.
As an integral part of the expansion, Sigit will double its workforce in Calatayud in the coming year, going from 69 employees today to 140 or 160, depending on the production needs. The workers are currently organized in three shifts. Almost 90% of the workforce have indefinite contracts and the rest are young people who have joined the company on practical work experience and will go on to work under contract.
New medium voltage electrical line
The Calatayud city council has invested 320,000 euros in expanding the electrical grid to cover this and other companies that may become established on this industrial estate in the future. The new medium voltage line is around 2 km long and will guarantee service to the new plant.