Seat inaugurates its new facilities in Barcelona's Zona Franca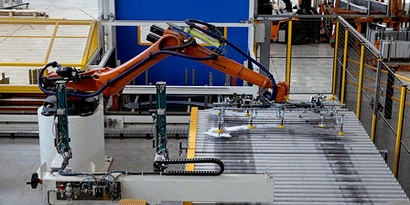 25 June 2019
It has invested 57 million euros in a new metal press and two hot stamping lines
Seat has invested around 57 million euros in the rollout of a new metal press and two new hot stamping lines in its plant in Barcelona's Zona Franca. These new facilities will contribute to a 15% increase in productivity in this plant which in 2018 manufactured 52 million parts.
The new PXL represented an investment of slightly over 31 million euros. Its greater automation and manufacturing speed and its advanced robot system will increase productivity compared to the metal presses in operation until now.
The investment in the two new stamping lines is over 25 million euros. Their implementation will also contribute to increasing the efficiency, speed and precision in the production process.
Continuous investment
Along with this amount – nearly 57 million euros – Seat has also invested 6.5 million euros in the last five years in improving, renovating and modernizing the plant.
According to Christian Vollmer, the company's vice-president for Production and Logistics: "Barcelona is a key factory for our company and these new facilities will enable us to position it as a technologically strategic plant for SEAT and the Volkswagen Group. The new metal press and the new stamping lines will help us increase our production output by 15%, with close to 60 million parts".
Production of parts for the Volkswagen group
The Seat factory in Barcelona's Zona Franca began production in 1953. With the transfer of vehicle production to Martorell 40 years later, this plant shifted its focus to producing stamped parts such as doors, roofs, fenders and crossbars.
In 2018, over 52 million pieces were manufactured in the Zona Franca, which were exported to 22 factories in the different brands in the Volkswagen Group located in six countries. Thanks to this investment, the announcement of this 15% increase in production will make it possible to achieve the 60 million parts mentioned by Vollmer.