Ford enlarges its Valencia plant with a battery assembly line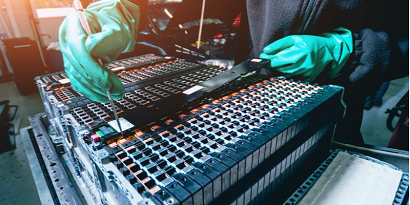 25 June 2019
It is the first automobile manufacturer to invest in this type of facilities in Spain
Ford has announced its project to create battery assembly facilities for electric vehicles in its manufacturing plant in Almussafes (Valencia), which will enable the company to optimize its investments and its manufacturing efficiency. Production is scheduled to begin in September 2020. These batteries will in principle be installed in the new Ford Kuga Plug-In Hybrid and Kuga Hybrid manufactured in this plant.
Almussafes will be Ford's only European plant to manufacture all the versions of the new-generation Ford Kuga, which will go on sale at the end of this year. This new step makes the automobile manufacturer the only production company in Spain with its own battery assembly facilities.
Important opportunity
According to Dionisio Campos, director of manufacturing at Ford Spain: "This is a new and important opportunity for our Almussafes plant", and points out that "locating the battery assembly together with the future production lines for the new Kuga Plug-In Hybrid and Kuga Hybrid optimizes our investments and manufacturing efficiency".
The works council in Valencia has also expressed its approval of this new investment. Its president, Carlos Faubel, said: "This is good news for Valencia. We are very satisfied with Ford's investment in the area of electrification and new technologies in our plant".
Hybrid technology
According to its own estimates, Ford's commitment contributes to enhancing its record as leader in the production of electric vehicles in Spain. It was also the first brand to manufacture a hybrid vehicle in Spain, the Ford Mondeo Hybrid, and the first to manufacture a plug-in hybrid, the new Kuga Plug-In Hybrid.
The new Kuga is the first Ford vehicle to incorporate the mild hybrid, complete hybrid and plug-in hybrid technology. The US company has undertaken to offer its European customers an electrified option in every model in the Ford range.