Nissan brings forward its planned investment to transform its Avila plant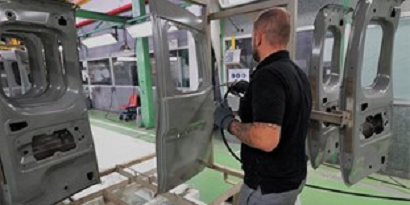 15 July 2019
It will invest 20 million euros in 2019, in addition to the 11 million invested until May
Nissan has decided to speed up the transformation of its Avila plant into a center specializing in the manufacture and distribution of spare parts for its partnership with Renault and Mitsubishi. The figures speak for themselves: one year after the presentation of its industrial plan at the end of May, the company had already invested 11 million euros. According to the press release issued at that time, it plans to invest another 20 million euros until the end of 2019.
With a total budget of 40 million euros, the cumulative investments to the end of the year would represent 31 million euros, almost 80% of the total. This acceleration is due to the bringing forward of projects whose start had initially been planned for 2020, such as the painting, sealing and parts packaging line for Dacia's Lodgy and Dokker models; the door seal lines for the Renault Twingo II, Clio III and Captur lines; and the manufacture of the first parts for the back door of the Megane/Scenic.
Announcement to the workers
On May 23 the plant's management met with the workers' representatives to explain the advances made so far in the transformation of the plant. They also then met with the employees for the same purpose.
The main activities that will take place in the plant once its transformation is complete include particularly a large soldering facility that will produce one third of the parts leaving the Avila facility. This line will be fully operational within one year. There will also be a new packaging area, and the whole of the painting zone will be dismantled to adapt it to new manufacturing demands.
Stamping presses
The five presses necessary for the new stamping activity have already been commissioned and will arrive from Italy, Mexico and Valladolid. Their installation will begin in February 2020.
Nissan has five production centers in Spain, located in Barcelona, Avila and Cantabria. It also manufactures parts for various plants in the Renault-Nissan-Mitsubishi partnership, and has an R&D center for the whole of Europe, a distribution hub and a spare parts center. It employs a total of 5,000 workers in Spain.