Benteler inaugurates its eighth plant in Spain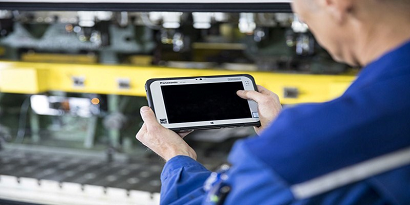 15 July 2019
The launch will involve hiring 175 employees, in addition to the 550 already employed in the neighboring factory in Vigo
The automobile component manufacturer Benteler has opened its eighth Spanish plant in Mos (Pontevedra), and is also the Austrian company's first smart factory in southern Europe. Integrated in the Automotive division, it has already begun production of the back axles for a new platform for its customer PSA, the owner of the Peugeot, Citroën and Opel brands.
The new plant is located near Vigo, where the company has another factory employing 550 workers in the municipality of Valladares. The Mos facility has an area of 12,000 m² and focuses on soldering, painting and laser cutting. It employs 175 workers.
Smart factory
The company has chosen Mos to set up its first smart factory in southern Europe, which will be equipped with the latest digital technologies. For example, its smart vehicles guarantee a fast autonomous flow of products and materials. The machines themselves supervise their own status and request maintenance when necessary. This predictive maintenance avoids production stoppages and minimizes service costs. It also uses big data to assess and manage large amounts of data, and 3D printing for the design of tools and consumables.
Customers will benefit from faster and more efficient processes, as explained by Ralf Göttel, CEO of Benteler International AG, who says: "We are a leading global partner for our customers in the automotive industry worldwide. Spain is one of our strategic key markets. With the new smart factory in Mos, we will serve our customers faster, more efficiently and more flexibly in time, in quality and in costs".
Training for employees
For his part, Ricardo García, executive vice president for Southern European at Benteler Automotive, explains: "Mos will become one of the leading plants in digital technologies within the automotive sector in Spain. Enhancing the capabilities of our employees will be key to successfully implementing new technologies in our production. That's why we developed a specialized training program for Mos which fosters their competencies".
Finally, García adds: "As one of the largest employers in this region, we actively support training and specialization. Besides the training program at our site in Mos, we have also established partnerships with local professional schools and the University of Vigo. And we launched a dual training program in the region in 2014. These are important steps to strengthen the economic development of this region".
In addition to these two plants in Vigo and Mos, Benteler Automotive has factories in Venta de Baños (Palencia), Burgos, Vitoria (Álava), Arazuri (Navarra), Abrera (Barcelona) and Almusafes (Valencia).