Purchases in the Spanish startup market are the main source of foreign funds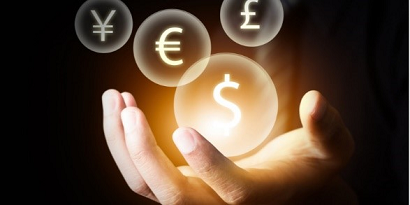 20 March 2020
They accounted for 56.8% of the investments in funding rounds in 2019 according to Bankinter's Innovation Foundation
Sustained investment in startups in Spain grew by 47% in 2019 to a total of 735 million euros. This is one of the conclusions of the report on investment trends prepared by Bankinter's Innovation Foundation to mark the launch of its Startup Ecosystem Observatory.
This figure does not conceal the fact that total investment was actually down 2.9% since 2018 (up to 1.218 billion euros), but the report explains that the study did not include "major one-off transactions that may distort the data on organic growth". It also highlights that the number of transactions rose by 44%, pointing to a new upward trend in the market.
In its conclusions, the report cites the significant resurgence in 2019 in investments in startups in the seed phase, with rounds of between one and five million euros. There was also growth in investment from outside Spain, which in this case saw a clear predominance of rounds of between five and 20 million euros. This explains why although foreign venture capital funds responded to only 15.2% of the rounds offered, the volume of their capital accounted for 56.8% of the total investments.
Foreign investment volume
The number of transactions made by foreign investors was up 50% since the previous year, although the weight of foreign investment declined from 60.6% in 2018, as the volume of Spanish capital investment also grew significantly.
According to the conclusions of the report, two sectors clearly stand out for investors, which last year doubled their weight in investments captured compared to the previous year: mobility and logistics attracted 32.8% of the capital (399.9 million euros), whereas fintech and insurtech captured 15% (182.12 million euros). They are followed by travel and tourism with 8.9% (108 million euros).
91% goes to Barcelona and Madrid
The analysis of Spanish cities reveals that Barcelona continues to receive the largest share of investment, with 53.6% of the total, in the form of 97 transactions capturing 652.3 million euros, although 18% less than in 2018. Meanwhile, Madrid saw a significant surge from 22.9% in 2018 to 37.6%, with 69 transactions attracting 458.3 million euros. They are followed at a distance by Bilbao, with 29.5 million euros, and Valencia, with 27 million.
The Startup Ecosystem Observatory is a free public digital tool created by Bankinter's Innovation Foundation for the purpose of publicizing entrepreneurial activity in Spain, and whose aim is to serve as a source of information for entrepreneurs, investors and the media.