The real estate agency AQ Acentor reinforces its investments in Spain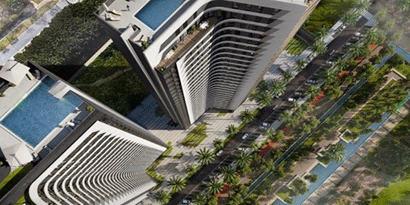 03 August 2020
It has two emblematic projects underway in Malaga and has recently opened new offices in Madrid and Barcelona
The real estate developer AQ Acentor, owned by the German management company Aquila Capital, has begun construction on an emblematic residential project in the city of Malaga, representing an investment of over 84 million euros. AQ Parque Princesa was granted the building permit last June 12 and the project is scheduled for completion by mid-2022. As with 40% of the company's portfolio, it is aimed at the rental market.
AQ Acentor specializes in the development of residential projects in metropolitan areas and concentrates its investments mainly in Madrid, Barcelona, Malaga and Valencia. It currently has over 6,000 new homes under development on 630,000 m² of land, representing a total investment of over 1.6 billion euros.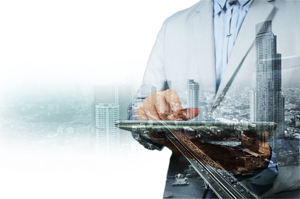 Special plan by the town council
The three towers of rental homes in the AQ Parque Princesa project are part of a special plan by the town council to remodel an old industrial estate that has become absorbed by the city. Located beside the Princesa district, from which the AQ Acentor project takes its name, the towers will be built on a recently urbanized site covering an area of 15,500 m².
The highest and northernmost tower will have 23 floors above ground and a height of 80 m. The other two will have 14 floors and a height of 53 m. All of them will contain one-, two- and three-bedroom dwellings and will be connected below ground through a common four-level underground basement.
Commitment to Malaga
This investment in Parque Princesa reaffirms the developer's commitment to Malaga, where it has another important project underway. In September last year AQ Acentor announced the construction of the city's two highest skyscrapers. Located in Parque Martiricos, both towers will have 30 stories above ground and contain 450 homes.
With its different investments in real estate, logistics and renewable energies, Aquila Capital has grown from the four employees with which it began its Spanish experience in 2014 to the 110 employees on its payroll this month. In early June, the management company announced a change in the location of its Madrid office and the opening of a new office in Barcelona.
A growing workforce
According to Roman Rosslenbroich, CEO and co-founder of the Aquila Group: "Spain is a very attractive market for the group in many aspects. It is exciting for us to see how the company's business and size are growing in parallel. We have an exceptional team and we plan to continue increasing the number of employees in the near future. Our investments in Spain are in the long term, which is how we see value as really being generated, not only for the company and our investors, but also for the community where we carry out our activities".
Sven Schoel, CEO of AQ Acentor, says of the new offices: "We will be inaugurating our new home in Madrid and our corporate office in Barcelona, a location which is strategic for us and where we are the number one promoter of new buildings in the province, with around 1,750 homes under development. Barcelona, Madrid and Malaga are all cities where we have a physical presence, and they offer us a stable springboard to develop our projects in Spain, which we hope will continue to grow in number and size".