Nissan to modernize its Cantabria plant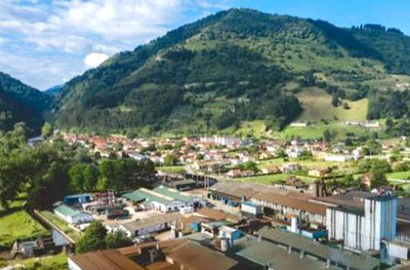 14 September 2020
It will invest over 40 million euros between 2020 and 2023 in a plan that aims to guarantee its over 500 jobs
On July 31 the automobile company Nissan announced the launch of a plan that it has termed its "ultracompetitiveness plan", designed specifically for its plant in Los Corrales de Buelna in Cantabria. This ambitious project, which will remain in force from 2020 to 2023, represents an investment of over 40 million euros and aims to maintain the over 500 jobs currently existing in these facilities.
In confirming their acceptance of this plan, the company agreed to the three commitments that the plant's management team had reached in their negotiations with their workers' representatives. The first is to maintain the current rate of employment, which involves avoiding the application of measures that could lead to a reduction until at least 2023. To achieve this, the second objective is to maintain the factory's workload at around 75%.
Upgrading the facilities
The third objective agreed in the negotiations was to make a sufficient investment to upgrade the facilities and prepare them to maintain this workload. According to the announcement, the investment of over 40 million euros will go toward improving the plant's performance, modernizing its key production lines and opening other new ones, among which a special highlight is the molding line.
According to the Japanese company, the factory in Los Corrales de Buelna, 40 km outside Santander, is one of the most important smelting and mechanization plants in Europe. It manufactures essential parts for vehicles, including particularly brake discs and steering knuckles. These pieces are used in the vehicles assembled in the Nissan and Renault factories in Europe, meaning it is a key element in the partnership between the two companies.
The Cantabrian plant produced over 39,000 tons of components in 2019. Not all of them are destined for utility vehicles; they are also manufactured for the agriculture and industrial machinery sectors.
First results of the ultracompetitiveness plan
Thanks to the launch of the 2020-2023 plan, the Nissan plant has already been awarded its first new contract, for the steering knuckles to be assembled in various models produced in plants in North America. An estimated volume of over one million pieces will be produced annually from April 2021, when the company begins its new tax year.
Eduard Reimóndez, general manager of operations at Nissan in Los Corrales de Buelna, describes this news as follows: "We are now embarking on an exciting and challenging project with which we intend to ensure the competitiveness of the plant and its sustainability in the medium and long term".