The EQT fund acquires the Idealista online real estate platform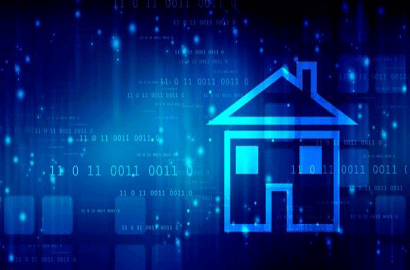 18 September 2020
It will pay 1.3 billion euros to buy Southern Europe's leading online real estate classified advertising site
The Swedish fund EQT has reached an agreement to acquire Idealista, the leading online real estate classifieds platform in Southern Europe, together with its technological tools used its operations. The purchase price has been set at 1.3 billion euros. EQT has also undertaken to continue investing significantly in the Spanish company, which is based in Madrid and which operates in Spain, Italy and Portugal. The operation, which is awaiting approval by regulatory authorities, is expected to be completed in December of this year.

Idealista was created in 2000 and is currently used by approximately 40,000 real estate agents. Idealista has 38 million unique visitors per month in southern Europe. Individuals can also post their own classifieds advertising properties on the platform. In view of these strong figures, EQT has decided to keep the current management team at the helm, including Jesús Encinar, founder and CEO.
Generation of synergies
EQT's action plan includes supporting the growth of Idealista and investing in its online platform to further develop its value-added services. It aims to gain synergies to take advantage of the platform's digital and technological experience, and to increase its penetration and so strengthen the platform's leadership in the Spanish, Italian and Portuguese markets.
Bert Janssens, Partner and Global Co-Head TMT at EQT Partners, said: "Idealista represents a truly thematic investment, within one of EQT's core sub-sectors. This investment fits strongly with EQT's focus of investing in high growth companies and partnering with world class management teams. We are impressed by the market leading position idealista has built over the past 20 years and EQT is excited to support idealista and its entrepreneurial management team in this next stage of growth."
Sharp growth potential
Carlos Santana, Managing Director and Head of EQT Private Equity in Spain, concluded: "EQT believes that idealista has the potential to grow at an accelerated pace. Together with Jesús and the management team, EQT will support further expansion within idealista's core markets and consolidate its leadership position in Southern Europe. The investment in idealista further demonstrates EQT's commitment to pursue investment opportunities in the region.
Jesús Encinar, CEO at idealista, said: "We are very excited to partner with EQT and look forward to working together during the coming years. EQT's online classifieds and real estate expertise, local presence in Spain and Italy, and extensive network of advisors will be of great value for us and key to our future success. Idealista and EQT share a similar culture and passion for growth, a key decision factor for me and my team to partner with them.