Ford steps up its commitment to producing hybrid vehicles in Valencia
06 November 2020
This plant has replaced the Mondeo gasoline vehicle and in January will be producing four fully hybrid models 
The €42 million investment announced by Ford last January for its Almusafes (Valencia) plant is starting to pay off. This investment, part of its electrification strategy, includes €24 million for two new battery assembly lines which are already up and running. Another ten million euros have been earmarked to manufacture the new hybrid Kuga vehicle. And the rest, eight million euros, are currently being used to prepare for the manufacture of two new traditional engine/electric models, the S-Max and Galaxy, next January.
The Spanish plant will be 100% focused on hybrid engines such as the Mondeo in 2021, according to Ford. The carmaker is moving ahead with its strategy and has announced it will no longer be producing gas-only engines. According to the company, this "electric age" is a response to customer demand.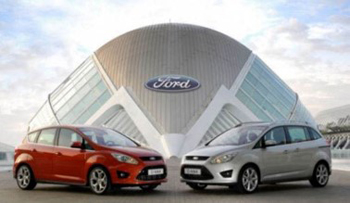 Two new models in January
All Mondeo units are manufactured in Valencia, Ford has said. The carmaker has announced that it will also be producing two new totally hybrid vehicles - the S-Max and the Galaxy - in the same plant, early next year.
The main advantage of using a hybrid engine is that it can be driven in electric mode without needing to recharge the battery through an external source. In fact, up to 90% of the energy produced when braking, which is normally lost, can be used to recharge the battery.
A journey toward electrification
Between January and July of this year, the share of hybrid engines has increased by 25% compared to 2019; and they now account for a third of Mondeo's sales in Europe, reaching up to 75% in Italy. As Roelant de Waard, Vice President of Marketing, Sales and Service at Ford Europe, explains, "the shift to a fully 100% hybrid production for our Mondeo gasoline line is another great step forward in Ford's electrification journey.".
Ford will have 17 new hybrid vehicles on the European market by the end of 2021, as part of that shift toward electrification. And according to the company's estimates, these engines will account for 50% of European sales by late 2022.
The American carmaker has two plants in Valencia, one producing engines and the other vehicles. Over 8,000 people work in the two plants, and the finished products are exported to 75 countries. The Almusafes plant was officially opened in 1976. From day one, it became a talisman for the company thanks to the Ford Fiesta, which it began to produce with a budget of $870 million. Between 2011 and 2014, Ford says it made the largest investment in the history of the Spanish automobile industry at these facilities, for a total of 2.3 billion euros.