Ancora Finance Group and Wellington Partners invest in Koa Health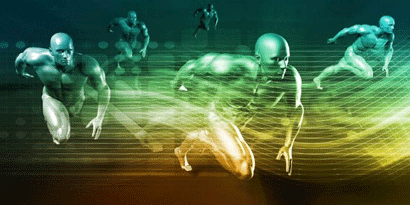 25 January 2021
The company that grew out of Telefónica obtained 14.1 million euros to revolutionize mental health treatment
Koa Health, one of the companies that was founded under the shelter of Telefónica Alpha, has become independent and is now growing in the mental health treatment market. It offers a range of digital solutions that have attracted international investors that have participated in financing this young company that has attracted 14.1 million euros in investment.
The Ancora Finance Group from the United Kingdom and Wellington Partners have played a prominent role in this investment, possibly by guarantee offered by Telefónica Alpha, a "laboratory of innovative projects", as it has been described by the parent company. Both of the funds are also committed to increasing this investment to as much as 30 million euros in the future. Telefónica will remain as a shareholder and the two new investors will have seats on the board of directors.
Scientific backing
Koa Health has earned its independence after four years of research and tests that have resulted in a number of different personalized solutions for mental health care. Scientific backing, the soundness of the proposals and the creation of a feasible roadmap convinced Telefónica Alpha that the company should become independent. In fact, its first product was designed for employees of major companies, health service providers and insurance companies and now has over 250,000 users.
One of the objectives of Koa Health is to globalize, starting with Europe, United States and Asia, to try and reach the almost one billion people that, according to the World Health Organization, suffer some kind of mental disorder worldwide. And it will achieve this by providing digital solutions, a format that is increasingly in demand because of its capacity for attending to patients' requirements.
Investment in R&D
Another of the objectives that this investment will help them to reach is to increase the budget for clinical trials, and to increase investment in R&D to continue progressing in the personalization of its products. With this in mind, it will continue to collaborate with institutions such as the Massachusetts General Hospital, the most important in the United States in the specialties of psychiatry and psychology, and with the Birmingham and Solihull Mental Health NHS Foundation Trust in the United Kingdom.
Oliver Harrison, CEO of Koa Health, explained: "Koa Health will expand internationally, increase investment in clinical trials and continue to develop personalized products that meet people's mental health requirements. Our objective is to enable easy access to a range of digital mental health solutions that contribute to people's well-being in such a challenging, changing world".
A clear opportunity
Speaking on behalf of the investors, Rainer Strohmenger, a partner-director of Wellington Partners, stated: The demand for digital mental health services will increase considerably as a result of the COVID-19 pandemic. We see there is a clear opportunity for Koa Health to take advantage of this increase and to substantially improve people's access to high-quality care".
Thomas Putter, the Chairman and CEO of Ancora Finance Group, concluded: "We have reached a tipping point in digital health care. We believe that Koa Health's unique outlook and the work they are putting in to broaden the range of scientifically based personalized services will change the situation for millions of people who increasingly need help".