ICEX and Eatable Adventures will promote the internationalization of the Spanish foodtech sector and work to attract investment to Spain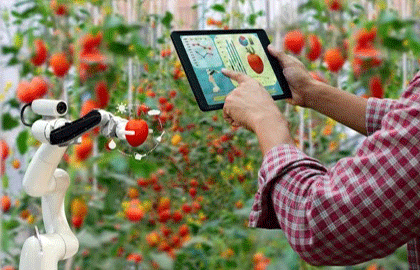 23 October 2020
ICEX Spain Trade and Investment and Eatable Adventures, a company specializing in supporting startups in the food and gastronomy sector, have signed an agreement aimed not only at promoting the internationalization of the Spanish foodtech industry, but also at consolidating a community of companies with a strong presence in foreign markets and the capacity to attract foreign investment to Spain.

This joint collaboration will make it possible to systematize the Spanish companies in the foodtech sector and analyze their needs in their process of internationalization. The companies in the program will also be able to participate in the activities designed to target the international investment community, whose aim is to capture funds from the foreign venture capital industry, business angels and corporate venturing.

According to María Peña, CEO of ICEX, "the agri-food value chain is of great importance to Spain, and is facing global challenges in which the progressive incorporation of technology plays a strategic role. It is therefore essential to develop solid Spanish startups in the Agri-foodTech sector that are able to compete on a global scale and become leaders in the sector".

For Mila Valcarcel, managing partner of Eatable Adventures, "this agreement allows us to present globally an entire brilliant local Agri-foodTech ecosystem and to broaden the visibility of a high-value sector, which positions us globally as an innovative country and also helps attract customers and investment to the various agents in the Spanish foodtech sector.

The agreement, which will extend until the end of 2022, establishes a framework of collaboration for the development of the Spain Foodtech Startups Program headed by Eatable Adventures, and has the technological support of the National Center for Technology and Food Safety (CNTA) and institutions such as Food for Life. This acceleration and high-yield program is aimed at startups in the agri-food value chain with a high degree of technological innovation, and will introduce the Spanish Agri-foodTech ecosystem to the international community and enhance the visibility of a sector with high added value, positioning Spain as an innovative country and helping attract customers and investment to the various agents in the Spanish foodtech sector.