Kronospan will continue to expand in Spain in 2018
24 April 2018
It will duplicate its production capacity thanks to a €165 million investment in its two factories
The Austrian board manufacturer Kronospan forecasts a growth of over 30% this year in Spain. Its ambitious goal is to reach €220 million after having closed 2017 with a turnover of €158 million. This will be possible thanks to the multinational's investment to duplicate its production capacity.
Kronospan landed in Spain in September 2012, when it purchased the Interbon group. Through this acquisition, it became owner of two factories: one in Burgos of melamine faced boards and chipboards, and another in Salas of MDF boards, in the same province.
In the factory in Burgos, opened in 1966 in the Castañares neighborhood, Kronospan has invested €140 million in the last two years to transform it into the Iberian Peninsula's largest, with state-of-the-art machinery. As regards the Salas factory, inaugurated in 2008, the company has managed to duplicate its capacity after investing €25 million and making it, also, the largest in the Iberian Peninsula in this segment.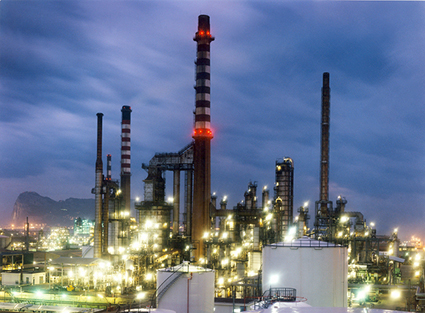 Given these investments, both plants, previously with deteriorated facilities and low staff morale, as explain its actual managers, are now at their production limit, with five working shifts that enable their operation 365 days/year. Its goal is to manufacture top quality boards at the market's most competitive costs.
Stable employment
Each day, 65 and 45 trucks exit Castañares and Salas, respectively. The company has 375 direct employees in production, jobs that have been maintained since its arrival to Spain. Furthermore, Kronospan, which now makes great efforts to promote permanent jobs, calculates that each direct job generates another ten indirect ones.
One of the brand's goals is to increase its market quote in Spain and Portugal by the current 20% to 30%, in addition to continuing to consolidate its export markets. The boards delivered from these two Spanish plants have destinations in over 20 countries across Africa, the Near East, America and Europe. Thanks to the increase of its production capacity, 50% of its production is exported abroad from the Peninsula.
Responsible production
In addition to production, Kronospan is committed to obtaining its raw materials in a responsible manner as well. Sales consumes 2,000 tons of wood, and Burgos 2,500 tons, each day. To achieve this, it stocks wood from all of Spain, and a key input of its supply is its timbering mainly in Castile and Leon, as well as Cantabria, the Basque Country, Aragon, Navarra, Castile-La Mancha, La Rioja and Madrid.
At its Burgos factory, the chipboards are made with 80% recycled wood, obtained from companies specialized in recovering and adding value to wood waste, as well as from recycling and collection points.
A global giant
Kronospan is the world's largest chipboard manufacturer. It is a family-run business born in an Austrian sawmill in 1897.
The company has a total of 40 factories, 37 of these in Europe, in addition to two in the United States and one in China.
The board manufacturer is also a logistics giant that transports its products to over 90 countries. In this field, it has four port terminals, one of which is located in Gandía (Valencia), hundreds of truck, container terminals and even train wagons.