Dopamine chooses Madrid for its first office outside Mexico
17 September 2018
It has an investment fund of 200 million dollars for development and audiovisual production
The Mexican audiovisual company Dopamine, a creator, developer and producer of contents for global television platforms, has announced the opening of a regional office in Spain. Operating out of Madrid, and headed by José Miguel Barrera, the company's international business development director, the new office will provide service to Europe, Asia and the Middle East.
This new office in Madrid will allow the company to extend its international scope, and its primary objective will be to develop new businesses. It will seek to identify new opportunities in all the countries where it will provide service.
Fidela Navarro, CEO of Dopamine, says that Madrid will be their first international office: "The Spanish industry, in terms of premium television fiction, has evolved significantly and opened up to the world. It has a high rate of exports, a phenomenon we share with Mexico".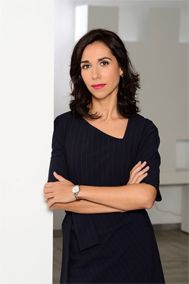 First co-production in progress
Their first project is already under way; in fact it was launched before the opening of the new office. "We have a project in co-production with the Onza Comunicación group for a premium series based on the figure of Hernán Cortés", says Navarro of their association with the production company behind such formats and series as El ministerio del tiempo.
The Mexican company comes to Spain with a new investment fund of 200 million dollars, which Navarro says is earmarked for investment in a range of projects around the world, both in development and finance. She says: "This investment will be managed from the head office in Mexico, but obviously the Spanish office will be actively seeking and meeting with key actors in the market and monitoring specific projects".
Growing with the market
In terms of job creation, for the time being the company is starting up in Spain with José Miguel Barrera as the director of international business development. According to Navarro: "We will continue growing as long as our market does".
Dopamine is part of the Salinas Group, where Navarro, a Spanish native and a graduate in Information Sciences from the CEU San Pablo University in Valencia, has spent part of her career.
José Miguel also has extensive experience in television and film contents, and has worked in Spanish companies in the sector such as the Ganga and Secuoya groups.