Three Spanish companies are among the five fastest growing in Europe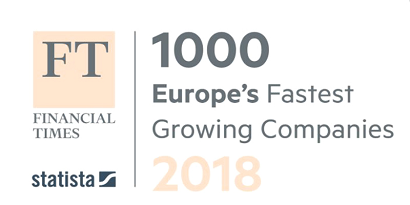 21 May 2019
A total of 133 companies out of the one thousand appearing in the Financial Times ranking are Spanish
The FT 1000: Europe's Fastest Growing Companies 2018 list, compiled by the economic daily the Financial Times, gives an excellent image of Spanish companies. This select group of companies from 31 European countries includes a total of 133 with headquarters in Spain. In addition, no fewer than three appear among the top five.
According to the report by the Financial Times, Europe is enjoying a sustained recovery. Some of the credit belongs to startups and other companies, whose rapid growth is creating employment, changing industries and spreading beyond their natural territory.
The list contains the companies that have had the fastest rate of growth in their revenues between 2013 and 2016. The technology sector accounts for the highest proportion of businesses, with highlights including some of the online platforms that are transforming the way we shop and receive our purchases.
Spain's calling card in this select group are its tourism and construction companies. Two online travel agencies, Traventia Viajes and iTravex, are in third and fifth position, exceeded only by the British firm Deliveroo and the German firm Thermondo in the energy sector. In fourth place another Spanish entry –the construction company Alainsa– is further evidence of the importance of the construction sector in the Spanish economy.
Although we need to go to 16th place to find the next one, there are no fewer than five Spanish companies among the top 20, and 17 in the top 100. The full list has 133 companies flying Spanish colors.