ICEX-Invest in Spain supports the 9th edition of the Spain Investors Day forum
15 January 2019
The ninth edition of Spain Investors Day (SID) was inaugurated by Teresa Ribera, minister for Ecological Transition, at the Hotel InterContinental in Madrid
The Minister highlighted the business opportunities existing in Spain and said: "We are convinced of the benefits of an ecological transition in partnership with companies, citizens, and of course investors", and signaled that "green" opportunities as she called them, are a vector of growth for jobs.

For her part, Xiana Méndez, Secretary of State for Trade and CEO of ICEX-Invest in Spain, noted that Spain is growing faster than other countries in the Eurozone. She also emphasized that the Spanish economy is "resilient, open and more competitive than some years ago", and that "Spanish companies have gradually and successfully adapted to the challenges of the global economy, and – thanks to the opening of competitive markets – they have grown and become consolidated, and taken the lead in certain strategic sectors".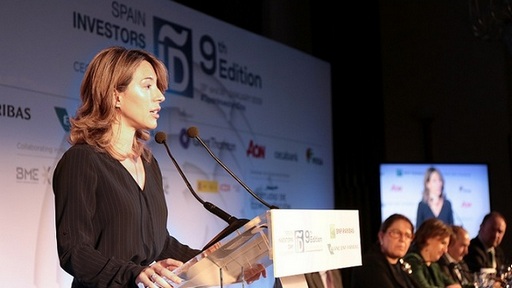 The main aim of Spain Investors Day is to encourage links between Spanish listed companies and foreign investors so that investors can see last year's results and future plans at first hand.

Most of the companies attending the SID are from the IBEX-35 and represent all the sectors on the stock exchange.

Last year the event in Madrid was attended by 37 major companies and 150 international investors, meaning that the 43 companies confirmed this year represent a record for participation.

ICEX-Invest in Spain has been an institutional partner in this forum since its first edition. An information stand has also been organized in the investor zone to give out informative material and answer queries about attracting foreign investment to Spain.

The main aim of the SID is to present the current situation and future plans of the most important Spanish companies and institutional investors, sovereign funds and private international fund managers. It also acts as a single platform through which the Spanish government can explain its economic policy and public investment plans.