Luís Simões opens its new logistical operations center in Guadalajara
05 March 2019
The project represents an investment of 85 million and will provide work for over 450 people
The brand new latest-generation operations center opened by Luís Simões represents a step forward in logistical processes.

The platform has a total area of 89,000 square meters and is located in the Puerta Centro business park in Guadalajara, a key strategic location for the logistical and industrial sector in Spain.

The project represents an investment of 85 million euros and will provide work for over 450 people, counting both direct and indirect jobs. The facilities are expected to be operating at full capacity by May 2019.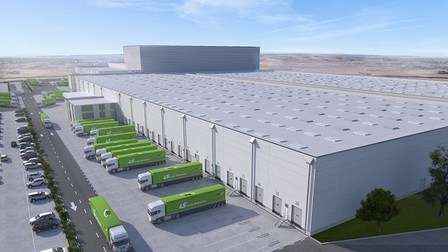 José Luís Simões, CEO of the company, said at the inauguration that "this new logistical operations center is confirmation of our belief in and commitment to Guadalajara, which is without a doubt the leading logistical hub of the future on the Iberian Peninsula and in southern Europe. The center also represents another step in the company's strategy and is in line with Luís Simões' ambition to continue expanding its operations in the Spanish market, consistently offering an end-to-end quality service to each and every one of our customers and implementing all the latest technologies and innovations in the sector".

This advanced logistical park will have a large storage capacity and be equipped with state-of-the-art technology. It will include three warehouses and have a capacity for 178,000 pallets, and will allow access by 112 incoming and 174 outgoing trucks each day.

It is equipped with all the latest in technological tools to allow automated pallet dispatch and a solution especially tailored to the requirements of e-commerce logistics.

Its location, in one of the leading logistical hubs on the Iberian Peninsula, gives it a direct connection with the A-2 highway, the Henares corridor, and Madrid.