The Chamber of Commerce in Brazil launches a guide to investing in Spain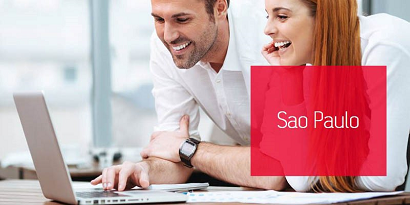 11 June 2019
The guide entitled "How to do business in Spain" was published to mark Internationalization Week
The Official Spanish Chamber of Commerce in Brazil has launched a guide to acquaint Brazilian investors with particular aspects of the way of doing business and investing in Spain. The aim of this manual is to promote Spain as a gateway to Europe for Brazilian companies, in addition to helping them understand the Spanish legislation.
The first edition of the guide entitled "How to do business in Spain", available in Spanish and Portuguese, underlines Spain's attractiveness as a strategic point from which to expand business activity to the rest of Europe and other continents. It was presented during "Internationalization week: business opportunities in Spain", held in Brazil from 23 to 26 April.
The guide includes sections dedicated to the subjects of bilateral agreements between Brazil and Spain, compliance and the anticorruption law, distribution of dividends and the repatriation of investments, finance and credit, tax incentives, investments in Madrid and relations with the government, among others.
The Spanish Chamber of Commerce will promote a dynamic agenda in the cities of São Paulo, Río de Janeiro and Recife to raise awareness of the business opportunities available in Spain and its strategic situation for Brazilian companies and entrepreneurs.
According to Alejandro Gómez, CEO of the Spanish Chamber of Commerce in Brazil: "The aim of this guide is to support both major Brazilian companies and small and medium enterprises wishing to internationalize. The main purpose of this manual is to give the business community a practical and objective guide to how to do business in Spain, and to support them throughout the whole process of structuring in the country".
Internationalization Week
Internationalization Week was organized by the Official Spanish Chamber of Commerce in Brazil in collaboration with the Brazil-Spain Chamber of Commerce (CCBE) and the Spanish Ministry of Industry, Commerce and Tourism. During these days, several companies had the opportunity to learn at first hand the keys to starting up businesses in the Spanish market, and the financial aid publicly available.