VMware to install its new digital sales centre in Barcelona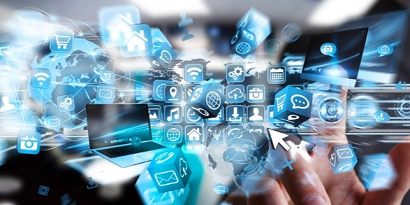 11 June 2019
It will invest 100 million euros over the coming five years and create 250 jobs
The US-based enterprise software solutions company VMware will establish its new digital sales center in Barcelona, which it will deploy over the next five years as part of its strategy to develop and encourage technological talent in the EMEA region (Europe, Middle East and Africa).
The company plans to invest a total of 100 million euros in the opening of the center, in which it will develop some of its strategic roles in the EMEA region. This new step in its growth strategy will also create 120 new jobs in the first phase, rising to a total of 250 in the future.
Training and business development
The new digital sales center will be located in sustainable offices in distrito 22@, Barcelona's up-and-coming technological quarter. Its facilities will include the VMware Sales Academy, with which the company aims to offer enhanced advice for customers and expand its employees' professional prospects. In addition to training for departments such as sales, channels and professional services, the center will focus on developing the business of solutions such as VMware Cloud on AWS and VMware SD-WAN by VeloCloud.
According to Jean-Pierre Brulard, senior vice president and general manager for VMware EMEA: "The Digital Sales Center will become a site of innovation for our sales organization, meaning plenty of opportunity for people to progress their career in VMware field roles across the EMEA region".
Technological talent
Heading the center as senior director is Angus McGeachie, whom Brulard welcomes with these words: "I welcome Angus to VMware, an individual with extensive experience of developing technology talent in the region, and someone who can enable VMware employees to thrive in a city that has one of the fastest growing tech scenes across EMEA".