Spain improves its official support for SMEs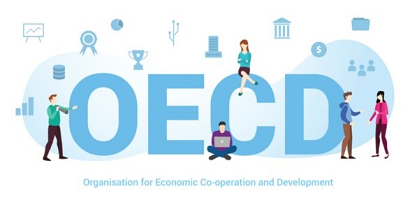 11 June 2019
According to a report from the OECD, Spain is one of the countries with the most favorable regulation for enterprise and for setting up new companies
Spain is one of the OECD countries offering the best administrative facilities for SMEs. The strategies implemented in recent years to support startups in aspects such as digitization, the implementation of eCommerce and the adoption of high speed broadband have helped dispel the image of Spain as a country with multiple obstacles to the creation of companies.
SMEs and entrepreneurs form the backbone of OECD economies, according to the 2019 report published by this institution. And their importance is even greater in Spain. While SMEs represent 60% of the jobs created in the OECD, in Spain this figure rises to 72%. In terms of the creation of added value, the average for the organization is between 50% and 60%, whereas the figure is slightly higher for Spain at 61%, representing a contribution of 288 billion euros a year to the national economy. Although small companies are below the average, the total figure is improved by medium-size companies.
Adapting to changes
According to the OECD, job creation and added value are key to reinforcing productivity, offering inclusive growth and helping economies adapt to changes such as digital transition, the aging population and the changing future of employment.
The crisis not only affected wages and the creation of companies, but also access to funding and even productivity. In Spain, wages in SMEs are below the OECD average. SMEs are driving the growth of employment, but they require greater investment in skills, innovation and technology to increase wages and productivity.
Spanish SMEs are particularly strong in the service sector, and are also a powerful force in certain niche industries such as wood, paper and furniture manufacturing, which account for 85% of the employment in their sector. Compared to the OECD average, Spanish SMEs also have a significant weight in industries such as computer manufacturing and mining.
Improvement of financing access conditions
Since 2016 the financing available for SMEs has increased. The CDTI has dedicated 700 million euros to funding and loans for SMEs with a high technological content. Elsewhere, ENISA has become the main financial support for entrepreneurs and companies with high growth potential, particularly through participative loans.