Credit Suisse considers Madrid among its options in the case of a hard Brexit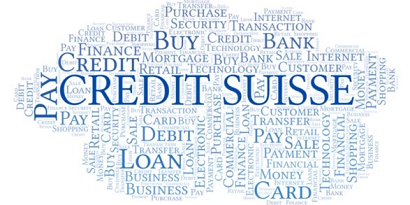 11 June 2019
Credit Suisse considers Madrid among its options in the case of a hard Brexit
Credit Suisse is still deciding on the possible location of its new center of operations in the European Union. Although some media are already tipping Madrid as the first choice for this strategic office, bank sources will disclose no more than to say it is on the shortlist.
According to an authorized spokesperson, "Credit Suisse is working to maintain access to EU clients and markets by leveraging our existing infrastructure in the event of a hard Brexit, supported on our current infrastructure. Discussions with relevant regulators, employees and key stakeholders continue but as we have previously stated, our solution will involve multiple locations, including Madrid, Frankfurt and Luxembourg, although London will remain a key part of the bank's footprint even after the UK's exit from the European Union".
Sustainable investment in Spain
While awaiting a decision on this crucial step, the bank announced the acquisition by an alternative investment fund of 49% of a solar energy portfolio domiciled in Luxembourg. The fund was advised in this transaction by Credit Suisse Energy Infrastructure Partners.
The portfolio consists of 250 MW of solar energy distributed in five 50 MW plants located in southwest Spain. The fund has paid 134 million euros to ContourGlobal, which acquired this portfolio in 2018 and will continue to be responsible for the operations and maintenance, and for asset management.
This transaction reinforces the association between ContourGlobal and Credit Suisse Energy Infrastructure Partners, and combines an extensive industrial network, experience in transactions and specific knowledge in the sector. The Luxembourg fund, which been advised by the Swiss bank since its launch in July 2018, has previously closed other similar transactions including acquisitions from ContourGlobal in Italy and Slovakia.