The Masmóvil group invests in Spanish fiber optic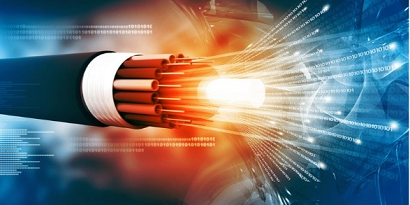 25 June 2019
It makes 150 million euros with the sale of a package of household connections and the purchase of another similar one
Coinciding with the presentation of its results in the first quarter of 2019, the Masmóvil group announced two new transactions within the fiber-optic market. The company, which in this period obtained an adjusted net profit of 37 million euros, has undertaken two important transactions that affect its network of households with fiber-optic installations.
In first place, Masmóvil has sold 933,000 of these households in its network to an international fund specializing in infrastructures. According to the Spanish company, the sale price was 217.5 million euros. The customers in the affected area will continue to belong to the company.
The buyer's identity is being maintained strictly confidential, even despite the key fact of being raised to the competition authorities, at least until the completion of the transaction, foreseeably at the end of July.
Purchase of one million households
At the same time, Masmóvil has announced the acquisition of one million households from Orange Spain's network for a total of 70 million euros. It thus continues extending its own fiber network, and aims to reach a total of eight million households by the end of 2019. In fact in the first quarter it has invested 20 million euros to develop its high-speed networks, a significant percentage of the total 57 million euros invested in this period.
The sale to an international fund affects only the infrastructure, whereas the purchase of Orange gives it access to new customers, so the transaction represents an expansion of its market and the loss of no customers. In addition to expanding its network, this twofold transaction has brought Masmóvil a net gain of 150 million euros.