Konica Minolta acquires the Spanish company Eines Systems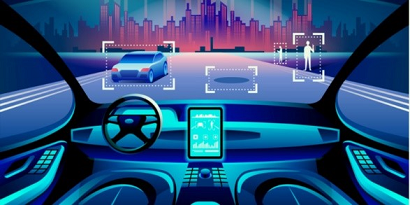 15 July 2019
It obtains a sensor technology for the automotive industry that is already used by manufacturers in Europe
On May 31, Konica Minolta closed the acquisition of the Spanish company Eines Systems for the purpose of reinforcing its sensor business. The Japanese company is the result of the 2003 merger of the two companies that appear in its name. Three years later it sold its traditional business unit, the manufacture photographic material, to Sony. Since then it has specialized in markets related with light measurement and high-quality color technologies.
The technologies developed by Konica Minolta have been applied in industries such as information and communications technologies (ICT) with products including LCD devices and OLED screens, and the automotive sector, for which it supplies value-added products and solutions. This area will now be reinforced by acquisition of the Spanish company, a leader in the automated visual recognition market for the automobile industry.
Production automation
Konica Minolta's sensors, which are produced by applying the optical technologies developed in its previous camera business, are designed to improve the quality and productivity of its customers' factories by helping automate production.
There are still visual recognition processes in the automobile industry today that largely depend on the human eye. To meet challenges such as improving quality, more stable results and savings on labor costs, Eines Systems has developed quality automated inspection systems and solutions for the production process, for example, its automotive paint visual inspection systems, which have been used by several European customers for various years.
Synergies
Founded in 1992, Eines Systems is headquartered in Valencia and has 66 employees. The Spanish company is already planning to implement its systems in other regions, and the acquisition by Konica Minolta will reinforce its global customer network with a more than 50% share of the world market for image quality measurement and inspection systems. In addition, the Japanese company will leverage the opportunities for synergy between Eines Systems and Konica Minolta's optical and image technologies.