Everis opens a new office in Santander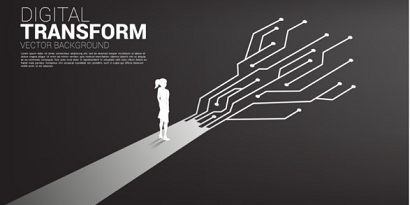 29 July 2019
It plans to hire 100 professionals to consolidate its presence in northern Spain
The consulting and outsourcing firm Everis, a subsidiary of the Japanese company Nippon Telegraph & Telephone (NTT), has opened a new office in Santander and aims to consolidate its presence in northern Spain. The new office is intended to continue the development of digital transformation projects for its customers at both the national and international level.
This office will incorporate 100 new professionals throughout the coming financial year. It will essentially be hiring profiles in the science and technology disciplines such as telecommunications, mathematics, IT and physics.
Talent capture
Everis has contacted several talent recruitment sources to find the right profiles. In first place, it has strengthened its relation with the various academic institutions in the region, and it is also working on encouraging the repatriation of local talent: people who were forced to leave the region in search of new employment opportunities.
According to Sergi Biosca, CEO of Everis Spain: "Talent is the main driver of the company's growth. We therefore offer stable and skilled employment in all the regions where we operate so that the professionals in the region can develop careers in the technological area without needing to leave their city. This is also our aim in Santander, where we are committed to promoting local talent while working to stimulate the local economy".
Digital transformation
The Santander office will offer all the services in the Everis catalog, from business consulting through to the development of digital transformation projects for national and international companies in sectors such as public administration, health, energy and industry.
According to José Ortega, head of the Santander office: "Our presence in the city is a key piece in our growth strategy in northern Spain. University graduates have a very good knowledge base that can be developed when they join the company. We also offer them the opportunity to develop within a multinational company where they can be part of international projects with the most important exponential technologies such as artificial intelligence and robotics".
New horizons
The consulting company has also opened a new high-performance center in its Alicante office. In the coming months the 60 employees currently working there will be joined by another 100 people with over five years' experience in digital areas. The Zaragoza site will also soon be employing 100 new professionals in addition to the current workforce of 350, who will occupy the new space opened in the Aragonia tower, where it already has two floors.
Everis currently has over 12,500 professionals in Spain. This is over half its global workforce of 24,500 professionals in a total of 18 countries.