The automotive industry reinforces its commitment to Spain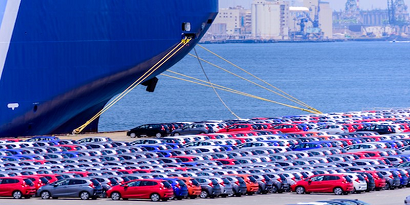 02 August 2019
The sector invested 3 billion euros in the country in 2018, 42% more than the previous year
Investment by companies in the automotive sector in Spain was up 42% in 2018, according to data from the Spanish Association of Automobile and Truck Manufacturers's (ANFAC) 2018 Annual Report. The automobile industry invested over 3 billion euros in upgrading its factories and facilities, one billion euros more than the average for the five previous years.
In the last six years, the sector has invested a total of over 13 billion euros in Spain. This figure continues its upward trend and "highlights the industry's commitment to the country and to the transformation of factories and companies in order to adapt to the new mobility of the future", explained Mario Armero, executive vice-president of ANFAC.
Investment effort
Sales for the sector rose more slowly than investments, in further evidence of this commitment. Automobile companies invoiced 3% more in 2018 than in the previous year with a figure of 66.55 billion euros, over half the combined sales of vehicle and parts manufacturers. The net result was down 50%, particularly "as a result of the incremental effort in investments", according to the report.
Tax revenues from the sector were up 6% to nearly 30 billion euros, and the workforce grew to over 93,500 employees. During the presentation, Armero noted that in 2018 the public coffers received "2 billion euros more than in 2017, when there were no programs in place last year for subsidising or stimulating vehicle purchases". He pointed out that this reinforces the idea that the automobile market "brings wealth to the country, not only in terms of employment and exports but also in tax revenues".
Industrial competitiveness
The executive vice-president of ANFAC also unveiled the association's priority objectives for the coming months, namely "to promote the industrial competitiveness of the factories in Spain and the renewal of the total vehicle fleet". He insisted that the mobility of the future will be smart, efficient, sustainable, accessible and affordable. But he noted that this could only be achieved with an orderly transition, with no restrictions and where technological neutrality is guaranteed without creating uncertainty among citizens.
ANFAC expects to present its strategic plan for the period 2030-2040 next fall. It will include a roadmap for the transformation of the sector in the short, medium and long term.