ArcelorMittal reinforces its commitment to Spain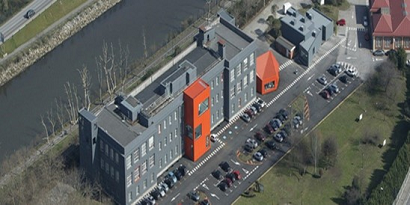 04 September 2019
It invested 169 million euros in 2018 to improve the competitiveness of its Spanish facilities
ArcelorMittal invested 169 million euros in 2018 to enhance the competitiveness of its facilities and processes in Spain. This can be viewed as a commitment to the future of its factories in the country, as can be seen in the report on the sustainability of its plants for the last year.
Its investment for 2018 includes the significant sum of 40.2 million euros dedicated to research and development projects in Spain, 64% higher than in the previous year. Its steel recycling capacity also saw a substantial growth of 4.5% due to the use of scrap metal, thus avoiding the emission of 2.9 million tons of CO2 into the atmosphere.
Energy efficiency

Among the investment projects developed in 2018, the Indian company also highlights the 14 it launched to improve the environment, and six others focused on increasing the energy efficiency of its plants. These 20 projects accounted for a total investment of 5.8 million euros last year, and an accumulated total of 136 million euros dedicated to this area since 2011.
The report also contains an estimation by the steel manufacturer of the economic contribution of its activity in Spain, which last year was 5.118 billion euros, 6% more than in 2017. ArcelorMittal thus confirms that it is contributing "substantially to the wealth of the country, to the development of our communities and to maintaining an important local industrial fabric".
Future investments

In addition to offering a detailed review of the investments made in 2018, the report includes a section where it announces its future investments. Specifically, it notes that the Plan for Environmental Improvement, which it has been developing in Asturias since 2018 and will continue until 2022, will represent a total investment of 214 million euros. Its aim is to optimize environmental standards, "particularly by improving air quality".
The objective of the Asturian plan is to achieve a 56% reduction in channeled emissions and 50% in diffuse emissions by 2022. This enhanced air quality will reinforce the improvements already made by the company between 2012 and 2017, a period in which it successfully reduced its particulate emissions per ton of steel by 40%.