Mobile apps generate over 100,000 jobs in Spain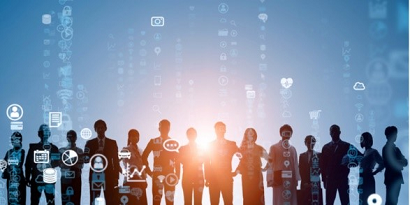 13 September 2019
The Android ecosystem accounts for 82,000 jobs and iOS for 77,000 according to a report by the Progressive Policy Institute
The Progressive Policy Institute (PPI), a Washington-based think tank established in 1989 and which became known a few years later as a source of ideas for the Clinton administration, has updated two reports on the influence of mobile apps on the US and European economy, which it calls the App Economy.
Specifically, in the report on Europe, the PPI calculates that in July 2019 mobile apps sustained 2,093,000 jobs in the 28 countries in the European Union plus Norway and Switzerland. This figure represents an increase of 27% over the 1,642,000 jobs calculated by the PPI in January 2016 in its first report on this sector.
Differentiated by the mobile operating system for which each app is intended, the PPI estimates that in July 1,584,000 jobs revolved around iOS, Apple's system, and 1,693,000 around Android. It points out that both figures together add up to more than the total, as many employees work for both ecosystems in the App Economy.
Spain, the fifth country in benefits from the App Economy
In the breakdown of data by countries, Spain occupies the fifth place among the 30 European countries analyzed, with a total of 101,000 jobs. The list is headed by the United Kingdom with 366,000 jobs, followed by France, Germany and Holland, with double the figure for Spain.
The Android ecosystem, with 82,000 jobs in Spain, is ahead of the iOS, which generates a total of 77,000. The open system promoted by Google is also first in the United Kingdom and France, who are tied for first place in the ranking, with 296,000 jobs related with Android.
Spain is absent from the list of the five cities with most jobs revolving around to the App Economy, and has only two in the top 30, compared to six in Germany and four in the Netherlands. London, Paris, Amsterdam, Stockholm and Berlin head the list, while Barcelona comes seventh behind Rotterdam, and Madrid is in 11th place, after Helsinki, Copenhagen and Eindhoven.
Growth of 12%
The growth in employment related to the App Economy is varies widely among the countries analyzed by the PPI. A comparison of the average for 2016 and 2017 with the figure for 2018 and 2019 reveals that two countries, Italy and Poland, have lost 7% of jobs, while others – such as Austria, with 64%, and Denmark with 26% – have grown rapidly.
Growth in Spain in this period has been more moderate, at 12%, nonetheless overtaking that of the United Kingdom, with a meager 5%; this surprised the report's authors, who attributed it to the possible impact of Brexit.