Victoria acquires its third Spanish ceramic flooring brand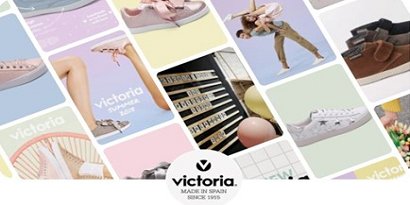 16 September 2019
It will pay between 9 and 15 million euros, and 75% of its turnover will ultimately come from outside the United Kingdom
The British company Victoria, specialized in the design, manufacture and international distribution of floor coverings, particularly fitted carpets, has announced the acquisition of the business and certain assets of Iberoalcorense, SLU, the Spanish ceramic paving and flooring manufacturer, known in the market by the brand Ibero.
This transaction was agreed one year after the British company closed the acquisition of another two Spanish companies in the sector: Keraben and Saloni. In fact, Victoria points out that Ibero is strategically located close to these other two brands in the province of Castellón.
Payment formula
The sale price is estimated at between 9 and 15 million euros, based on an interpretation of the payment formula disclosed by the firm, which will be in two installments: one in May 2020 and another at the close of the transaction. According to Victoria, it will pay between three and five times Ibero's EBITDA (gross earnings before deducting financial expenses) in the 12 months prior to the close of the sale.
Ibero had an EBITDA of 3.1 million euros in 2018, when the Castellón-based company generated audited revenues of 30.9 million euros. Victoria will fund its payments entirely out of its current cash resources without the need to incur any debt.
Transformation strategy
Ibero was founded in 1958 and currently sells its ceramic flooring all over continental Europe, North America and the Middle East. After the acquisition of this company, almost 75% of Victoria's sales will come from outside the United Kingdom, thus allowing the company to consolidate its strategy of transforming itself into an international business.
In his assessment of the transaction, Geoff Wilding, chairman of Victoria, explains: "Ibero is a very high-quality manufacturer and an excellent commercial fit with our existing Spanish ceramic operations, and I am delighted that Victoria has secured this acquisition. In keeping with our acquisition criteria, Ibero is very well invested in terms of its manufacturing facilities and will be immediately earnings-accretive and positively cash-generative on completion".
Wilding, who also has a positive view of the operating synergies that Ibero, Keraben and Saloni together intend to launch in the coming 12 months, adds: "Our strategy of achieving scale through acquisitions and using that scale to extract operational synergies continues to deliver value for the group. With a strong management team in place in Spain, we look forward to developing the Ibero business as part of Victoria".