Castellana Properties continues its acquisitions in Spain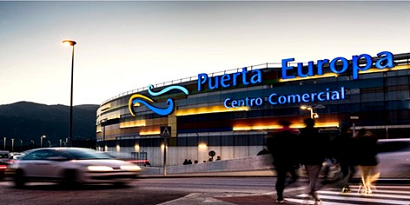 30 September 2019
It will pay 56.8 million euros for the Puerta Europa shopping center located in Algeciras
The REIT Castellana Properties, a subsidiary of the South African Vukile Property Fund, continues its growth strategy in Spain through its purchase of operating shopping centers and retail parks. The last to be added to its portfolio is Puerta Europa, located in Algeciras (Cadiz), for which it will pay 56.8 million euros.
According to Alfonso Brunet, the company's CEO, this acquisition "is further evidence, if needed, of Castellana Properties' commitment to the retail sector in Spain, and continues our consolidation as one of the leading actors in the market".
The Puerta Europa shopping center has a gross leasable area of 29,757 square meters and a current occupation of 96%. In total, it has 100 premises in a range of sectors including fashion, leisure and restaurant and catering. This is its 18th asset in a portfolio whose current value stands at over one billion euros, and a total gross leasable area of 372,892 square meters.
New investments
Castellana Properties made its first major acquisition in July 2017 when it paid 198 million euros for a portfolio of nine shopping centers. One year later, the REIT announced another major purchase of four mid-sized shopping centers belonging to Unibail-Rodamco, for which it paid 489 million euros.
It is precisely in these four centers that the company has focused its investment in recent months. In May, Castellana announced the purchase of the spaces belonging to El Corte Inglés in two of these centers: Los Arcos in Seville and Bahía Sur in San Fernando (Cadiz). This amounted to a total of 23,000 m² of gross leasable area for the sum of 36.8 million euros.
The motive for this investment is the company's strategy for the continuous improvement of its assets. In regard to the potential loss of public due to the disappearance of Hipercor in Seville and El Corte Inglés in San Fernando, Brunet explains: "We will carry on refurbishing of our spaces so we can continue offering a wide-ranging and improved offer of leisure, fashion and restaurant services, which is what customers today are demanding".
Job creation
Before the arrival of the new customers, the first benefits of these new investments will be seen in employment. The planned investment of 29.6 million euros to upgrade the centers in Bahía Sur, Los Arcos and El Faro (Badajoz) will represent the creation of 650 jobs during the works, and another 700 when the 40 new premises come into operation. Two of the first will be the Yelmo movie theatres in Bahía Sur and El Faro, which are due to open in the second quarter of 2020.
Andalusia is the autonomous region where Castellana Properties has the largest number of real estate assets – seven –, followed by Extremadura with four. According to Brunet this is because "Andalusia and Extremadura are key areas for Castellana Properties and have considerable potential". The REIT also has two assets in the Region of Valencia and in Madrid, and one in Asturias, Castile-León and Murcia.