Miniso opens its flagship store in Barcelona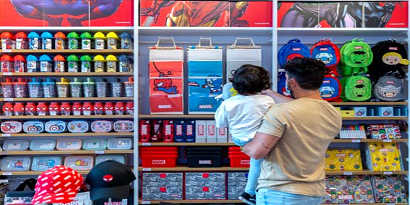 30 September 2019
It plans to reach a total of 200 to 250 stores in Spain and Portugal by 2023
The Japanese brand Miniso has launched its first flagship store in Barcelona. Located in the city's Gran Vía II shopping thoroughfare, it features 400 m² of "enthusiasm, effort and love, transformed into an emblematic store at the service of all our customers and friends", according to its managers on LinkedIn.
The brand, which is inspired by Japanese fashion and describes itself as a global promoter of smart consumer products, rotates the offering in its stores on a daily basis to ensure there are always new products on display, and follows a low price policy without neglecting its commitment to the environment. With average prices of 4 euros, its target audience is aged between 18 and 40.
Rate of openings
Miniso opened its first Spanish store in June in the La Gavia shopping center in Madrid. This was followed by a store in Salamanca, and, in September, another in the Las Habaneras shopping center in en Torrevieja (Alicante). The company's objective is to achieve a total of 200 to 250 stores in Spain and Portugal by 2023. Its franchise-based growth model is looking for investors with experience in retail and in the search for premises.
Miniso hired a general manager for Spain and Portugal in May, shortly before its first opening. The candidate chosen by the Japanese company was Ana Rivera, who had previously occupied the post of customer and customer loyalty manager at Phone House.
The company was launched five years ago and now has over 3,600 establishments in 86 countries. Its goal is to achieve a total of over 5,000 stores in 100 countries by 2022.