Three Hills Capital Partners invests in Goal Systems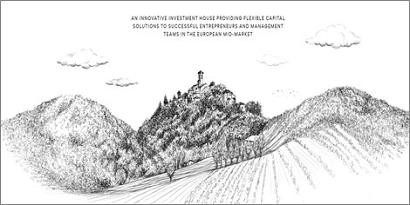 22 October 2019
The fund has completed a preferred capital investment of 45 million euros to accelerate its growth
Three Hills Capital Partners (THCP) has reached an agreement to complete a preferred capital investment of 45 million euros in Goal Systems, one of the main global providers of latest-generation programming optimization software for the public transportation sector.
With its headquarters in Madrid, Goal Systems now has contracts in over 25 countries in Europe, Latin America, the Middle East and Asia. Among its clients are transit authorities, operators and some of the main transportation companies in the world. Its services have been hired by Renfe, RATP, LTA, Transmilenio, SNCB, PTC Riyad, Alsa Group, KeolisAmey Docklands and Metro Rio de Janeiro.
Accelerating growth
THCP's investment will be used to accelerate the growth of Goal Systems. It will enable an additional allocation to improve its technological capabilities; and it will also allow it to complete selected strategic acquisitions. These possible purchases will be focused on companies that can complement its product roadmap and on adjacent sectors that can help accelerate the development of these technological capabilities.
Michele Prencipe, a Partner at THCP, explains: "Goal is an exciting entrepreneur-led business, and it has been an absolute pleasure coming to know Javier and Jerónimo and to appreciate their vision of what the company can achieve in the coming years. We look forward to partnering with them and the rest of the Goal team in this endeavor, and to providing them with support toward each of their growth initiatives."
Business focus and global ambitions
"We have been immensely impressed by the Goal team, especially by their entrepreneurial approach and global ambitions," Lance Contento, Principal at THCP, explained. "We are delighted to partner with such an innovative company providing vital solutions to the mass transit industry."
Javier Mira, one of the founders of Goal Systems, noted: "The THCP investment team has demonstrated significant confidence in our company. With them, we feel even stronger and our capabilities have been enhanced. We are sure this alliance will allow Goal to keep boosting our value-added proposition for clients: best in class technology with a maximum commitment and service. This is the Goal DNA."
The company's partner and co-.founder Jerónimo Garrido added: "We are very happy that a first-class institutional investor like THCP has decided to join our project. They have demonstrated a robust understanding of our business, as well as a strong commitment and dedication to this venture, and we are enthusiastic about this new stage of the company's life."
Commitment to the Spanish market
THCP's investment in Goal is the fund's latest commitment in Spain. It highlights its commitment to the Spanish market and to the businesses that are looking for a partner with a growth mentality and an alternative capital solution. The fund began its investments in Spain with its participation in the laser peeling and esthetic medicine supplier Pelostop.
Its track record suggests that Goal will soon no longer be the fund's latest commitment to Spain. It is looking for new opportunities in growing companies in Europe and North America. Its investments range between 30 and 70 million euros.