The Climate Summit will be held in Madrid from December 2 to 13
07 November 2019
The capital's hotel sector declares it is prepared to receive the more than 20,000 visitors expected
The United Nations Framework Convention on Climate Change has issued a brief communication announcing that the 25th edition of the Climate Summit will be held in Madrid. The COP25 has thus taken only a few days to select a new venue after the recent renunciation by the government of Chile due to the violent protests currently taking place in the country.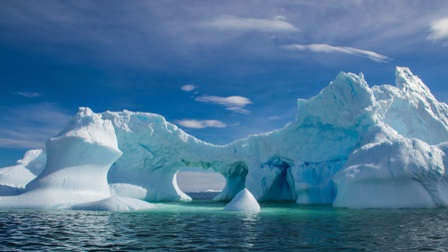 The press release, whose content was approved by Patricia Espinosa, the UN's executive secretary for climate change, maintains the scheduled dates of December 2 to 13, and establishes the Feria de Madrid (
IFEMA
) as the venue for the international meeting. The event is expected to attract between 20,000 and 25,000 delegates from the 197 member countries, according to estimates by the summit organizers in Chile.
Spanish offer
Chile officially renounced the organization of the COP25 on Wednesday, October 30. The decision was notified by the Chilean president Sebastián Piñera, to Farhan Haq, the UN's deputy spokesperson, who said: "There have been past precedents of cases where the hosting country is not the same as the venue countries". This has allowed Chile to retain the presidency of the meeting and hence the leadership in spite of not hosting the event.
One day later, Pedro Sánchez, the acting prime minister of the Spanish government, conveyed to his Chilean counterpart Spain's willingness to "collaborate in everything required, including, if necessary, hosting the Climate Summit in Madrid". Chile can thus capitalize on "the immense effort that it has made since the start of its preparations for the summit ten months ago", in the words of the Spanish government's communication.
Third venue in under 12 months
For the Spanish government: "The multinational action on the climate is a priority on the agenda of the United Nations and the European Union and demands a major commitment from everyone". The event will still be chaired by Carolina Schmidt, the Chilean Minister of the Environment.
Chile had already taken over from Brazil when president Jair Bolsonaro renounced the presidency and organization of the COP25 when he came to power. The climate summit has thus suffered two setbacks this year before finding its definitive site.
Gabriel García, chairman of the Madrid Hotel Association (AEHM), was quick to react. In declarations published by Europa Press he said that the Spanish capital is "more than prepared" to host this event and mentioned a very recent precedent, the final of the Copa Libertadores, which was also held in Madrid in December 2018 after an outbreak of unrest in Buenos Aires before the match.