Scopely opens a new technology center in Barcelona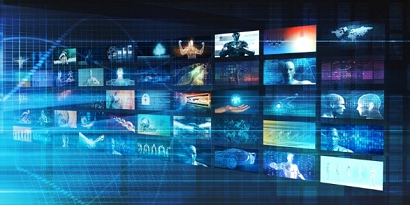 07 November 2019
In only two years it has grown from ten to 100 employees, and added 2,400 m² to its previous 650 m²
The interactive entertainment and mobile games company Scopely, founded in 2011 and headquartered in Los Angeles, opened its new office in Barcelona on October 23. This is further evidence of its commitment to a city which, as it indicates in a press release, "has become a center for games and technology".
The new facilities are located in the district of Sarrià-Sant Gervasi in a three-story building with a total floor space of 2400 m², over three times the area of the 650 m² it has occupied near the Plaza de Cataluña since 2017. The company will maintain its original office, making a grand total of 3,000 m².
Exponential growth
The first Scopely office in Barcelona opened its doors in late 2017 with ten employees. After the opening of the new facilities it now has over 100 workers, and plans to expand its team in specialties such as engineering, game design, data analysis, creative services and customer support.
Javier Ferreira, one of Scopely's two CEOs, said at the inauguration: "We are delighted to expand our presence in Barcelona to accommodate our exponential growth. This beautiful new space will allow us to align our physical presence with our rapidly expanding portfolio and team. I am very excited to make a further commitment to this booming market, which has a truly first-rate talent. We set out to design a space that offers our teams the tools to work collaboratively and creatively, and I'm excited by this next adventure as a team".
Funding round
One week after the inauguration, Scopely celebrated its capture of 200 million dollars (around 180 million euros) in a funding round led by NewView Capital. This investment will enable it to continue growing through mergers and acquisitions to expand its catalog of games.
According to Walter Driver, the company's other CEO: "With our business in continuous growth and the durability of our properties, we are more optimistic than ever about expanding our portfolio even further through mergers and acquisitions. This funding round ensures the financial support to seek opportunities for acquisition on a large scale".