Infolink-exp establishes its European office in Malaga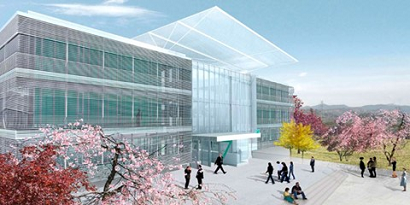 19 November 2019
The US company chooses the Andalusia Technology Park to provide support for Europe and Asia
Infolink-exp, the US company specializing in support for companies wanting to grow in the area of the Internet of Things (IoT), has established its European office in Malaga. This is a center for support operations which will serve both its European, Asian and North American clients who decide to enter the European IoT market.
The specialist in global technology support services was assisted in its search for a location for its new office by Invest in Spain, who drew up a schedule of visits in provinces such as Madrid, Barcelona and Malaga. The company finally opted for Malaga, in Andalusia, which will be the site of its third office after the head office in San José (California, United States) and Ciudad Juárez (Mexico).
A technology environment
For the US company, the Andalusia Technology Park in Malaga offers the ideal environment for its arrival in Europe. Its managers rated very highly the access to the support offered by this institution for multinational and multilingual customers and the engineering talent available.
This same month Infolink-exp has started providing service to both its B2C customers and B2B brands in the IoT field from its new operations center in Spain. The aim of their work is to help companies to grow rapidly, and to offer their end users an addictive experience.
European and American clients
According to José Antonio González, founder and CEO of Infolink-exp, providing support for US companies who come to Europe was essential: "Some of our U.S.-based clients, companies out of San Francisco, the Silicon Valley, and New York City among others, are growing rapidly and expanding into overseas markets with their products. Often the first step in their expansion is the EMEA market, and we at Infolink-exp want to be in a position to serve them there and become a global partner to them in supporting their users".
González estimates that it was necessary to become established in the European market: "Europe has a large and growing number of their own technology companies providing innovations in the smart home, automotive, healthcare and environmental spaces, among others. We also want to be in a position to deliver our customer support and customer experience solutions to them, as we help them scale".
Proprietary methodology
The company has developed its own methodology, called Customer Journey Support, to help companies support their customers throughout the whole of the life cycle, from pre-sales through to activation and incorporation, first use, continuous support and upgrades.
In recent years, the Internet of Things has been gaining ground among consumers, who are beginning to see the benefits of using devices that simplify domestic chores and organize the tasks in their environment through the use of applications.