Patrizia acquires 42 logistical assets in Spain and other countries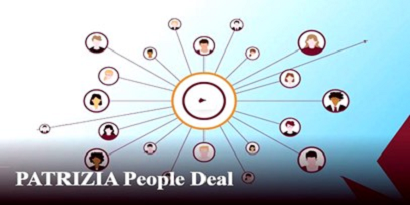 20 December 2019
It invests around 1.2 billion euros in over 1.4 million m² of rentable space
Patrizia AG has reach an agreement to acquire a portfolio of 42 logistical assets from the British real estate services provider BentallGreenOak. The German real estate investment manager will pay around 1.2 billion euros for this portfolio, distributed between four European countries: Spain, France, Italy and the Netherlands.
The transaction has been backed by pension funds in Denmark and South Korea and by the company's own Patrizia Logistik-Invest Europa II fund (PLIE II). Of the 42 assets acquired, 39 are rented and another three are new logistical developments currently under construction that are already partially rented, such as the industrial plant in Bilbao which is due to be completed in 2020.
Eleven assets in Spain
Of these 42 facilities, Spain has a total of 11: six in Madrid, three in Valencia, one in Barcelona and one in Bilbao. In total, the new portfolio has over 1.4 million m² of rentable area already built and with tenants. To this must be added the 138,000 m² of rentable space of the three assets currently being developed, divided between Spain and Italy.
The common feature of all the assets in the package acquired by Patrizia is that they are all located in Europe's key logistical corridors, and their occupation – 90% of the total currently has an average of seven more years of their contract guaranteed. These are around 30 well-established companies in sectors such as e-commerce, manufacturing and third-party logistics, and include companies such as Carrefour and DHL.
A quality portfolio
Rob Brook, head of Alternative Investments at Patrizia, says: "This purchase provides immediate exposure to a portfolio of institutional quality and scale across four separate markets, which will deliver robust, reliable returns to our investors".
Anne Kavanagh, the company's chief investment officer, says: "With this transaction, we have once again demonstrated our expertise and ability to structure large-scale complex portfolios on behalf of a club of institutional investors, thanks to our strong local network across Europe".