Adevinta installs its international office in Barcelona's distrito 22@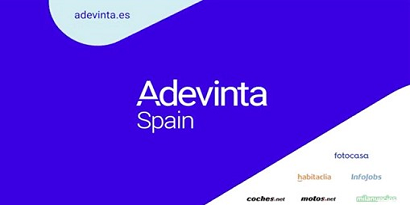 20 December 2019
The Norwegian company will end the year with a 15% expansion of its workforce
Adevinta, which began in Norway and specializes in managing digital marketplaces, has chosen Barcelona as the site for its international office. It is responsible for portals such as Fotocasa, habitaclia, InfoJobs, coches.net, motos.net, Milanuncios and vibbo, which combined receive over 1.5 billion visits a month, and is present in 16 countries.
The international office will share a space in Barcelona's distrito 22@ with the company's central offices in Spain, which represents 25% of its business worldwide. According to Rolv Erik Ryssdal, CEO of Adevinta, Barcelona is strategically located as an important technology hub that is able to attract talent from all over Europe and around Spain.
A growing workforce
In mid 2019 the company decided to unify its five offices in Barcelona, and chose distrito 22@, where it now has 20% more space than before. Specifically, it occupies 12,000 m² of office space distributed on nine floors, and a terrace with an area of 900 m in a 17-story building.
Almost 1,100 employees now work in these Adevinta offices, 34% of its workers worldwide. For its part, Adevinta Spain has 1,120 employees distributed between 21 offices, 70% of which are located in Barcelona. At the inauguration of its head office the company announced that its workforce will have increased by 15% by the end of 2019.
Investment in R&D
The Norwegian company invests three million euros each year in R&D. Its IT team in its head offices in Barcelona focuses on developing new products and solutions for the group's different platforms in both the Spanish and the global market.
According to Ryssdal, this way the company contributes to helping Barcelona become a strategic technology hub by exporting its technology to the rest of the world from its offices in Barcelona's distrito 22@, while at the same time becoming a magnet for attracting talent in a sector where demand exceeds supply for certain specialized profiles.