Securitas acquires the security technology company Techco Security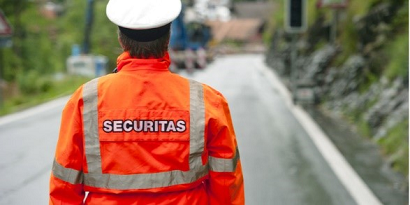 22 January 2020
It pays 22 million euros to become leader in electronic security systems for companies in Spain
Securitas Seguridad España, a subsidiary of Securitas, has acquired the Spanish electronic security company Techco Security. The deal, worth 22 million euros, is part of the Swedish company's growth strategy through the incorporation of technology into all its business lines.
With the takeover of Techco Security, Securitas has positioned itself as a leader in the Spanish sector for electronic security and security solutions for companies. This is an important step on its path of transformation to a new technology-oriented business model. At the same time it reinforces Securitas' commitment to the Spanish private security market for companies.
Double its turnover in electronic security
In 2018, the technology and security solutions business lines contributed 30% of Securitas' total turnover in Spain. The multinational's objective, within its strategy of integrating technology in all its service lines, is to double its turnover in electronic security and security solutions by 2023. So far, according to the data for 2018, the Spanish company has an annual turnover of 50 million euros.
Securitas Seguridad España currently has over 18,000 employees, who will now be joined by the workforce of the new company. Techco Security's incorporation into Securitas will be finalized in the course of the present year Until this time, both companies will coexist and continue providing service to their customers as they have done so far.
Development of the business model
According to Zacarías Erimias, CEO of Securitas Seguridad España: "This transaction is a practical demonstration of the strategy of leveraging on technology that we have been developing to continue evolving our business model. This has enabled us to set ourselves apart and grow in Spain".
In regard to the new company, he explains: "The acquisition of Techco Security offers us new business opportunities as it brings us a portfolio of pure technology clients who can now access the rest of our offer of integrated services in personalized solutions. It also allows us to add human capital to Securitas with new professional profiles, experience and know-how that will undoubtedly contribute to the ongoing cultural change in which we are currently immersed".