Helvetia acquires a majority stake in Caser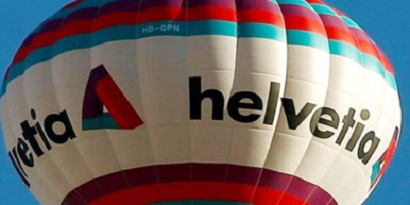 04 February 2020
It will invest 780 million euros to obtain 70% of the company, and will maintain the brands and the management teams
Helvetia Insurance has reached an agreement to acquire a majority stake in the Spanish insurance company Caser. The transaction is part of the Swiss company's strategy to reinforce its European business, in this case by significantly increasing its market share in Spain. At the same time, it has improved its commercial capacity in the area of non-life insurance, which accounted for 62% of Caser's revenues in 2018, with a total of 1.639 billion euros.
Helvetia's agreement represents the acquisition of packets of shares that were previously in the hands of several shareholders. Helvetia is pending conclusion of a similar agreement with other shareholders, who have been offered the same conditions, and hopes to end the transaction with 70% of the company's shareholding. If it achieves this percentage, the estimated purchase price will be around 780 million euros.
Strategic partners
The remaining 30% will remain in the hands of the financial institutions with which Helvetia has distribution agreements. In fact, with the acquisition of Caser, the Swiss insurance company opens up new sales channels in the area of banking distribution. These strategic partners already own 30% of Caser Seguros and include banks like Ibercaja, Unicaja and Liberbank, which contribute a network of around 3,100 branches distributed around Spain with over seven million customers.
Markus Gemperle, CEO of Helvetia for Europe, explains: "The acquisition of Caser fits perfectly with Helvetia's strategy. Our business in Spain has evolved very positively in recent years and this transaction will strengthen it even more, which in turn will substantially increase the importance of our activity in Europe. The two entities complement each other perfectly, even from the point of view of their business culture. Caser will also make a significant contribution to profits". Specifically, although the figures have yet to be consolidated, in 2018 Caser had profits of 87 million euros.
Consolidated brands
Helvetia expects the transaction to be completed in the first half of this year, once it has obtained approval from the authorities for the anti-trust and oversight authorities. The brands Helvetia España and Caser will continue operating as they have done so far, as the company considers that they are well consolidated in the Spanish market.
The respective head offices and management committees will also remain unchanged. Once the purchase has been closed, the company will create a joint coordination team with members from both insurance companies to pool their strengths and maximize their synergies.
Once their potentials have been combined, Caser and Helvetia España will become the seventh non-life insurance provider in the Spanish market. According to Gemperle: "Caser operates with great success in the Spanish market. This is a very attractive and high growth market. We have often said we would be interested in an acquisition in Spain, and now we have seized the opportunity".