Three Spanish business schools are among the best MBAs in the world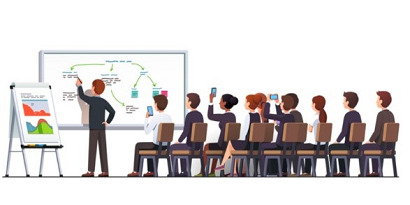 05 February 2020
The 2020 ranking of the Financial Times places the programs of IESE and Esade among the top 25 MBAs worldwide
The British newspaper the Financial Times has recently published the 2020 edition of the ranking of the hundred best full-time MBAs in the world. Once again it features three Spanish business schools that have by now become regular fixtures on this list, although their positions have changed in a publication which has seen numerous changes.
Two of the schools remain in the top 25 of the ranking: IESE Business School, at number 13, down one place since 2019, and Esade Business School, which has gone from number 21 to 24. The IE Business School has gone from 31 to 52.
Top school in the world for CSR
In a list in which over half the business schools are based in the United States, the situation changes when taken on a smaller scale. The IESE's MBA is the fourth in Europe. And if we analyse the parameters considered in the ranking separately, the school occupies the first place in the world in corporate social responsibility (CSR), due to the time it dedicates to this subject.
IESE's MBA is also notable for offering its over 700 students the option of studying certain subjects abroad. It is also ninth in the world and the number one in Europe in terms of its alumni's employment prospects. 94% were in work three months after graduating.
Innovative educational experience
Esade's full-time MBA is the seventh in Europe, a position it has earned thanks to parameters such as the international dimension of the program, the global mobility of its graduates, the development of their career and the students' level of satisfaction with the educational experience available on the campus.
Josep Franch, dean of the Esade Business School, considers that the position obtained in the Financial Times ranking represents a boost for what he describes as "Esade's unique and transformative innovative educational experience, and for its effort to look ahead to what will be the knowledge, skills and capacities that will be required of the professionals and companies of the future all over the world".
Finally, the Financial Times recognizes the MBA of the IE Business School, which it rates as one of the best business schools in the world. It also notes that its programs are followed by students from over 128 countries.