Rhenus Logistics acquires the Spanish operator LTK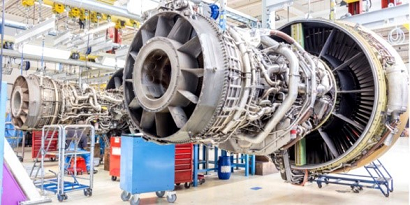 18 February 2020
The acquisition gives it access to the aeronautical sector, with clients such as the Airbus Group and Alestis Aerospace
The Rhenus Group has concluded an agreement for the purchase of the Madrid-based Spanish logistics operator LTK, which has operational centers in Álava, Seville and Cadiz. This acquisition gives the German company access to a new market in the aeronautics sector.
LTK specializes in logistical solutions for the aerospace industry and the automotive sector. Founded in 2002, it has over 26,000 square meters of warehouse capacity. Its main clients include the Airbus Group and Alestis Aerospace. Specifically, it has worked since 2004 in its Cadiz and Seville centers to supply the Airbus production plants.
Logistical requirements
As well as storage, LTK provides solutions for other logistical requirements, such as supply chain management, procurement, inverse logistics and spare parts logistics. It also takes on quality control and ground services tasks for aircraft. In fact, every year, it makes 110,000 technical checks for its clients.
"LTK's warehouse sites will form the basis for the further expansion of Rhenus Warehousing Solutions in Spain in the future,", explained Andreas Plikat, Managing Director of Rhenus Warehousing Solutions Europe. Working together, we hope to tap into growth opportunities in the Spanish aerospace sector. We can also launch operations in the European aeronautics market through the newly acquired expertise and the support of LTK."
New platform in San Fernando de Henares
Rhenus Logistics has also transferred its Madrid platform to one of the most important industrial centers in the region, the Barral logistics park in San Fernando de Henares. The 35,000 square-meter facilities will become Rhenus's operational center in Madrid, with tasks such as international and domestic shipping, distribution, cross docking, picking and packing.
The location was chosen due to its proximity to some of the main highways in Madrid and its connection with railroad loading infrastructures and with Madrid's Barajas Adolfo Suárez Airport.