ABB Barcelona opens its robotics-focused Customer Innovation Center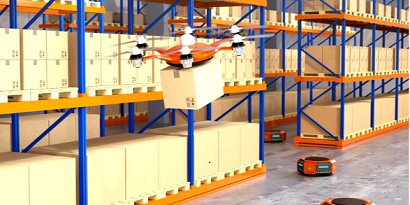 05 March 2020
Located in Sant Quirze del Vallès, it is the company's first collaborative innovation center in Europe
ABB Barcelona's new Customer Innovation Center (CIC) is already up and running. Located in Sant Quirze del Vallès, its aim is to help promote robotics, automation and digitization in industry. The center was conceived to facilitate innovation, the development of new technologies and the co-creation of digital industrial apps with customers, partners, institutions and the academic world.
ABB Robotics is a pioneer in industrial and collaborative robots and advanced digital services. The CIC in Barcelona is the first center dedicated to robotics to be launched by the Swiss company in Europe. It occupies an area of 1,200 m² at the company's headquarters in Sant Quirze del Vallès, and employs 35 people. Its auditorium in the form of a geodesic dome, with a 360? wraparound vision system, allows engineers and designers to immerse themselves in augmented reality versions of the technologies they are working on.
New digital applications
The CIC's facilities are equipped with ABB solutions such as 3DVM and Robotics Digital Accelerator which use collaborative robots, augmented reality and 3D viewing technologies to develop new digital apps and proofs of concept. According to Marc Gómez, CEO of ABB in Spain and Portugal, the CIC "will allow ABB and its local and international customers and its partners in industry and the academic world to collaborate in developing new technologies and solutions that improve the flexibility and productivity of a wide range of Spanish industries".
For his part, Sergio Martin, head of ABB Robotics & Discrete Automation in Spain, explains: "Committing to outside talent is key to driving the digital capabilities of our economy. This is why we are opening CIC to all the professionals and companies that wish to take up digitization and innovation".
Concept of open innovation
The concept of open innovation at the CIC is intended to encourage participation by both large and small companies, private individuals and public bodies, universities, sector clusters, emerging companies and technology hubs so that Spanish industry can speed up the development of the next generation of robotic technology and automation.
According to figures published by the International Robotics Federation based on the number of robots installed for every 10,000 employees in manufacturing industries, Spain is in ninth place in the European ranking for industrial automation. In view of these figures, María Reyes Maroto, Minister of Industry, Trade and Tourism, underlines: "The presence of this hub in Spain will allow us to promote the digital capabilities of our economy and our industry so we can compete more efficiently in an ever more globalized economy, and help reduce the digitization gap in our industry. It will also drive the transfer of knowledge between universities and companies".