Thyssenkrupp's elevators division is acquired by an international consortium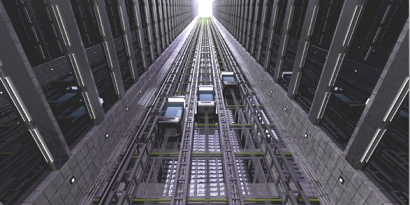 23 March 2020
According to the German company the new owners will preserve employment, which in Spain represents over 5,000 jobs
The international venture capital companies Advent International, Cinven and RAG-Stiftung announced the signing of a definitive agreement with Thyssenkrupp AG for the acquisition of its business of elevators, escalators and moving walkways and other mobility solutions in buildings. The three firms head up the international consortium that has successfully acquired ownership of Thyssenkrupp Elevators, in which the selling company will reinvest part of the money from the sale to retain a minority stake.
Certain media have mentioned the participation of the Abu Dabi Investment Authority (ADIA) in this international conglomerate, although this entity does not appear in the join communication issued by Advent, Cinven and RAG. Nor does Thyssenkrupp mention ADIA in its own press release, which values the transaction at 17.2 billion euros. It does explain it will spend 1.25 billion euros on purchasing its stake.
Preserving employment
Thyssenkrupp reports that before the transaction was approved, the buyers, headed by the US company Advent, the British company Cinven and the German company RAG, negotiated with the workers' representatives and the IG Metall trade union and have undertaken to guarantee employment. This is important news for Spain, where the elevators division has been present since 1984 and employs almost 5,000 workers in four factories; three training, research and development centers; and a center for the development of mobility technology.
Headquartered in Germany, Thyssenkrupp Elevators posted revenues of 8 billion euros in the year 2018-2019. The buyers considered the transaction attractive for several reasons, such as the company's strong position in the US, European and Asian markets, and the opportunity for growth stemming from the current trends in construction and demand. They have also expressed interest in further investment in R&D, particularly in regard to new energy-efficient products.
Vision for the future
According to Bruno Schick, partner at Cinven, his firm "is delighted to invest in and accelerate the growth of Thyssenkrupp Elevator both organically and through further acquisitions. Further investment in product development, R&D and international expansion will enable us to grow the business sustainably over the long-term".
For his part, Ranjan Sen, partner at Advent, says: "We look forward to working alongside Cinven and RAG-Stiftung to leverage our collective expertise and capital resources and to build on this excellent platform for further growth, thereby creating a strong, independent industrial company".
At RAG-Stiftung, Bernd Tönjes, Chairman of the Executive Board adds: "The consortium is committed to maintaining its headquarters and its strong roots in Germany. For an innovative company with high quality standards like Thyssenkrupp Elevator, its employees are the most important asset. We will operate at all times as responsible investors".
The transaction is subject to the usual closing conditions and regulatory approvals, and is expected to be completed by the end of the third quarter of 2020.