Leroy Merlin invests with the climate in mind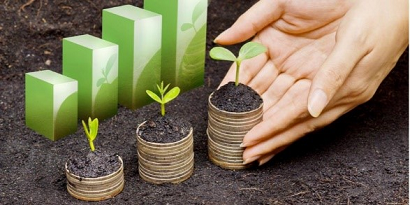 25 March 2020
The company invested 160 million euros in Spain in 2019 and expanded its offer of sustainable products
Leroy Merlin has published its financial results in Spain for 2019. In the section on investment, the company reports that it spent a total of 160 million euros last year. The lion's share, 69.5 million euros, was spent on transforming 17 AKI brand stores to the parent company's new format and on opening eight new points of sale. With this move the French company now has a total of 132 stores in Spain, to which will be added this year two large stores in Dos Hermanas (Seville) and Jaén.
Another important investment category was digital transformation and supply chain (the process of administering the supply chain), which received an allocation of 51.5 million euros. Like every year the company also announced its spending on taxes in Spain and its investment in national products to fill its shelves.
Sustainable solutions
According to the press release, Leroy Merlin paid 315.1 million euros into the Spanish public coffers in 2019, and Spanish suppliers were responsible for 72.8% of the company's purchases, with an investment of 1.16 billion euros. The company's total turnover in the year was 2.653 billion euros.
Last December, Leroy Merlin announced its environmental policy and sustainability initiatives during the Conference of the Parties of the United Nations Framework Convention on Climate Change (COP25). Rodrigo de Salas, head of Corporate Communications, explained the company's commitment to "educate, support and provide people with access to responsible products".
Promoting sustainability in the home
De Salas's statement refers to the offer of a range of environmentally friendly products that help save resources and promote sustainability in the home. These products accounted for over 17% percent of its sales last year, with a turnover of 453.3 million euros. More specifically, Leroy Merlin expanded its catalog of renewable energy-related stock to 6,859 items, resulting in revenues of 34.4 million euros.
The company has also set itself a new goal this year: an undertaking that 100% of the wood contained in the products it sells are from guaranteed sustainable sources. In 2019 this figure was 86%.