NetApp opens a support center in Barcelona for the EMEA region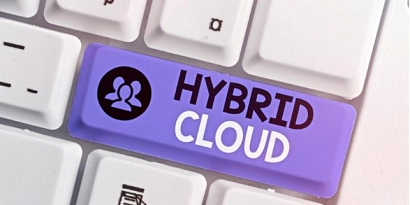 26 March 2020
The new digital sales hub to provide support for sales teams aims to become a focus for innovation
The US company NetApp, specialising in data solutions for the hybrid cloud, has announced the forthcoming opening in Barcelona of a digital sales hub (DSH) with which to support all its sales teams in the EMEA region. Its main aim will be to ensure the optimal management of business opportunities for its digital sales teams.
The new support center will serve to reinforce NetApp's offer of cloud solutions and its strategic alliances with hyperscale partners (with a large processing capacity) such as Amazon Web Services, Google Cloud and Microsoft Azure. The choice of Barcelona, in coordination with the company's headquarters in Madrid, consolidates Spain's position within the corporate structure as a focus for innovation and talent.
A point of reference in the region
The DSH will be located in the Barcelona center and aspires to become a point of reference for Europe, Middle East and Africa. Its facilities will host professionals of different nationalities who will exchange ideas and experiences, and offer personalized interaction with the customers, always applying the highest standards of excellence and satisfaction while seeking to increase business volume and turnover.
The hub's resources may also be leveraged to monitor marketing and sales campaigns and to detect potential customers and opportunities. Innovation will be one of its hallmarks, and for this reason NetApp will recruit the best available talent for the DSH. This team will work to respond to the needs of customers who are looking to upgrade their infrastructures and migrate to the cloud.
Institutional support
Ignacio Villalgordo, Country Manager at NetApp Spain, and Michel Larena, Worldwide Business Development Director, have headed this project and opted for Barcelona. They were supported by their collaboration with the Catalonia Trade & Investment Agency and the Agency for Business Competitiveness (Acció) of the Catalan regional government.
According to Michael Donaldson, commissioner for Digital Innovation, eGovernment and Good Governance at the Barcelona City Council: "NetApp joins the club of the over 200 international technology companies that have arrived in Barcelona in the last five years".
For her part, Lori Harmon, Vice President for Worldwide Virtual Sales at NetApp, says: "The combination of our commitment to the digital business model, our cloud solutions and the excitement of living in Barcelona, will allow us to experience a rapid evolution and growth of our business in the region".