Amazon invests in new infrastructures in Spain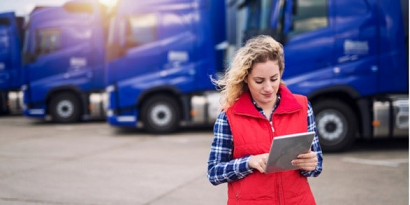 08 April 2020
It will open a logistics center in Murcia, a robotic warehouse in Seville and a solar plant in Zaragoza
Amazon's logistics network in Spain continues to grow. The US company has set the end of next summer as the date for the opening of its first logistics station in Murcia, which will be staffed by 30 employees. In the first phase it will be supported externally by five independent delivery companies, a collaboration it calculates will lead to the creation of another 200 jobs.
The new warehouse is located in the Parque del Sureste logistics park in the capital of Murcia, and will have an area of around 17,000 m². John Tagawa, vice president of Amazon Logistics in Europe, says: "We are very excited with the opening of this new logistics station in Murcia and with the possibility of providing our more than 20 years of operational experience, technological advances and investment to create hundreds of job opportunities and allow faster deliveries in order to improve the customer experience".
Robotic center in Seville
The US giant has also announced the forthcoming construction of a robotic logistics center in Dos Hermanas (Seville). This is the fourth center of its kind that Amazon has set up in Spain, and is due to come on line at the end of summer 2020. Over the next three years, the warehouse will create 1,000 new jobs, at a distance of only 14 km from the capital of Andalusia.
The new center in Seville will be equipped with advanced technology with a special focus on the safety and well-being of the company's employees. Among other improvements, it will reduce the displacement time within the warehouse thanks to the use of mobile shelves. Sustainability will also be heavily featured in the new building, with technologies designed to reduce the carbon footprint.
Investment in renewable energy
Sustainability is precisely another of the engines that drives Amazon's activity. The multinational has therefore also announced its investment in its second renewable energy project in Spain. The new solar plant in Zaragoza will have a capacity of 50 megawatts, and will be used by the company to supply energy to the Amazon Web Services data centers.
Added to the 149 megawatts of its project in Seville, Amazon will have 199 megawatts of capacity at its service when the Zaragoza plant starts operating in 2021. The company's overall aim worldwide is to be using 80% renewable energies by 2024 and to achieve 100% by 2030. According to Kara Hurst, Amazon's vice president of sustainability: "We're on a mission to meet the Paris Agreement ten years early as part of The Climate Pledge commitment to be net zero carbon across our operations by 2040".
Commitment to Spain
Since it began operating in Spain in 2011, and up to 2018, Amazon has invested 2.9 billion euros in the country including infrastructure, shipments, wages and employee benefits. It opened its logistics center in San Fernando de Henares (Madrid) in 2012, and since then it has opened another four in addition to two urban centers in Madrid and Barcelona offering same-day deliveries. It has also set up two distribution centers and 11 logistics centers such as the one recently announced for Murcia.
The company has also opened two software development centers in Madrid and Barcelona, which at the end of 2019 employed almost 300 employees. This figure is set to rise to 500 this year with the incorporation of engineers, software developers, data scientists, machine learning experts and cloud experts. In 2019 alone, Amazon hired 2,200 new workers, bringing the total to 7,000 employees with permanent contracts in Spain.