CTT launches its operations in Spain after becoming part of Tourline Express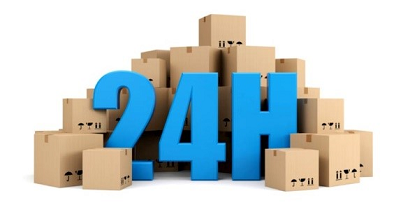 28 April 2020
The new company is called CTT Express and will invest 12 million euros in Spain in 2020
The merger of the Spanish company Tourline Express and the Portuguese company CTT Expresso is now complete and the result, CTT Express, has been presented in Spain before over 300 customers and collaborators. The new company is starting out in the express parcel delivery business, its main area of activity, with a combined annual turnover of 125 million euros.
CTT, which was originally linked to the Portuguese postal company (the equivalent of Spain's Correos), has diversified its services in recent years. Its offer includes activities such as express transport and financial and retail services. It arrives in Spain with a reputation as the leader in the express parcel delivery service in Portugal, which it hopes to reassert on the Iberian scale, where it is already starting out as one of the leading operators thanks to its integration with Tourline Express.
Investment plan
At the presentation of CTT Express, its managers announced a two-year investment plan which allocates a budget of over 12 million euros to Spain in 2020. Among other allocations, this will go toward acquiring sorting equipment to give the company greater flexibility and capacity at its main points of demand. It will also invest in technology to enhance productivity and effectiveness in its deliveries, and new PDA terminals for its delivery workers.
According to the general manager of CTT Express, Manuel Molins: "We are investing in new facilities, technologies for sorting and optimizing distribution, and digital resources to position ourselves as the leading operator in express parcel delivery services for businesses in Spain and Portugal".
Business services
CTT Express's business plan aims to grow its B2B services to accommodate companies through its franchise network. It also plans to increase its B2C activity with key eCommerce players to deliver its customers' online purchases.
Molins says: "CTT Express' new strategy will focus on organic growth in the short term and will have the capacity to respond to both the B2B market and the growing demand in B2C. CTT Express will also have the best business express transport offer in flows on the Iberian Peninsula between Spain and Portugal".