Segro consolidates its assets in Spain and announces new investments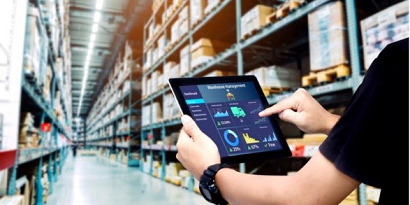 28 May 2020
It has an asset portfolio of 400 million euros, and is set to reach one billion in the coming three years
The British REIT Segro has close the first quarter of 2020 with a portfolio of logistics assets consisting of 440,000 square meters in Spain, worth over 400 million euros. This milestone has been achieved with the incorporation of four new facilities in Madrid and Barcelona over this period, expanding its capacities with a further 92,000 m².
The new warehouses are located in what is known as the first ring due to its nearness to the center of both cities, and are intended to provide service to companies dealing in e-commerce, food, DIY and construction, and IT and electronics.
Announcement of new investments
According to data provided by Segro, the real estate investment society has decided to reinforce its commitment to Spain. While it took five years to acquire 400 million euros in assets, in the coming three years it expects to reach one billion euros, more than double the current figure.
Segro's presence in Spain dates from 2015. It specializes in high value-added assets such as new- generation smart buildings and buildings built to the highest standards of innovation and sustainability. It also opts for strategic locations very close to large population centers and with excellent communications.
Describing their projects for the future, David Alcázar, CEO of Segro España, says: "We want to grow focused on the quality of the assets and prioritize strategic locations in order to create a privileged urban and logistic distribution asset portfolio. We therefore focus on generating high value-added spaces for both SMEs and large companies".
New acquisitions
The new acquisitions in the last quarter all meet these requirements. Three of them are in the Los Gavilanes industrial park in Getafe, 14 kilometers from Madrid and with direct access to the M-50. Segro Logistics Park Getafe I, with 47,000 m², will be used for the food sector, while two warehouse spaces have already been rented in Segro Logistics Park Getafe II with 18,000 m² and 11,000 m². There is a third one still available with 9,000 m².
The fourth acquisition is located in Rubí, 24 kilometers from Barcelona. Segro Logistics Park Rubí has an area of 16,000 m² and will be used by an e-commerce company.
In other news, to mark the centenary of its founding, Segro has announced the creation of a fund of 12 million euros to be invested throughout the coming ten years. These sums will be distributed among all the regions where the company operates, and go toward social, economic and environmental initiatives. Due to the situation caused by the Covid-19 coronavirus pandemic, in the first year, it will spend one million euros providing aid in situations of emergency and take part in initiatives geared to support the economic recovery.